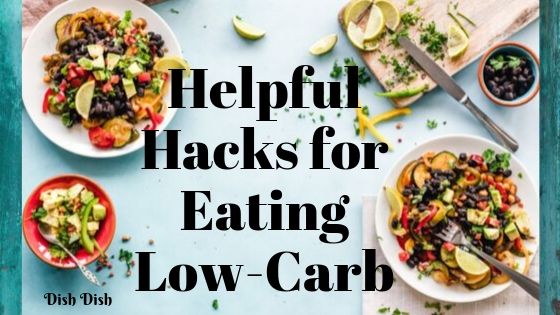 Low-carb diets have been popular recently as a safe and effective way to lose weight. But did you know that reducing carbs has other benefits as well? Low-carb diets have been shown to increase "good" cholesterol, reduce blood sugar and insulin levels, and lower blood pressure. People who follow a low-carb diet usually consume 50–100 grams of carbs each day. But remember that if you're pregnant or suffering from a chronic illness, a low-carb diet may not be for you. Be sure to consult your doctor before making a major diet change. If you're interested in trying out a low-carb diet, you may be wondering what foods to start incorporating into your diet, especially if you heavily relied on carbs in the past. Here are a few hacks / trade-outs for reducing your carb intake (and scroll on down below for printable grocery list and food lists to help you stay on track).
Low-Carb Helpful Hacks and Tips
1. Use large leaves of lettuce in place of buns or tortillas to hold your sandwich or taco fillings.
2. Use zucchini noodles or spaghetti squash in place of spaghetti noodles for pasta dishes (get your spiralizer for making noodles).
3. Use riced cauliflower (either make it yourself or purchase fresh or frozen at the grocery store) in place of rice.
4. Instead of snacking on chips when you want something salty, grab a hand full of nuts.
5. Replace jams or jellies with mashed fresh fruit.
These printable food lists and shopping lists
 will make things easy! Simply print, keep them on your fridge, or take them with you to the grocery store.

Click here to download the low-carb grocery shopping list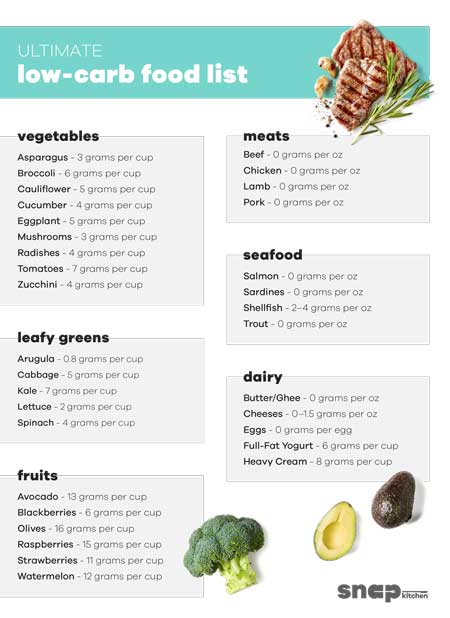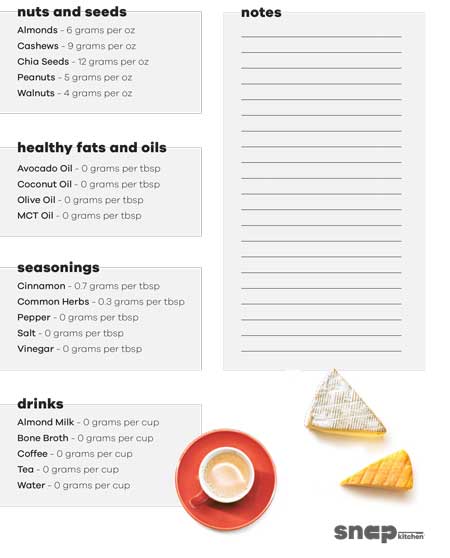 Click here to download the low-carb food list
We have lots of shared
low-carb recipes
here on Dish Dish.
Perhaps you'll enjoy some of these low-carb recipe options:
Mediterranean Skillet Chicken with Green Beans
Keto Almond Flour Blender Pancakes
Baked Spinach Artichoke Chicken
Overnight Raspberry Fridge Oatmeal