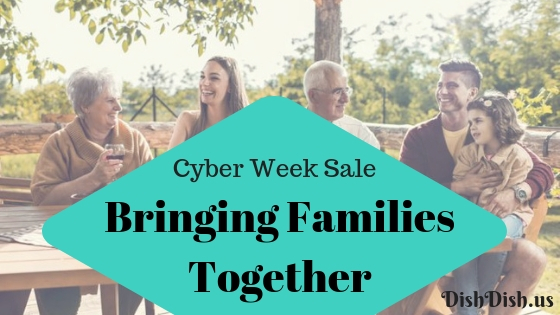 We are grateful for those of you who have become family with us here at Dish Dish and have engaged with our heart for inspiring and helping families to pass along the legacy of family cooking, recipes, food and holiday traditions to the next generation, shared around the world with digitally collected and organized recipes for the whole family.
Benefits of Family Meals Together
Often we hear of the tremendous
benefits for families
- in regards to physical,
emotional and mental health
-- of eating dinner together around the family table, sharing not only a meal, but the thoughts, frustrations and joys of the day together. It's a reminder that we aren't alone, that others have struggles just like ours, and that together life is better.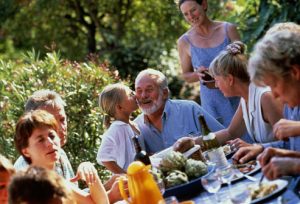 Be Happy - Cook Together, Too
So we encourage you to take a little bit of time, cook
a simple meal
together with loved ones, sit down around the table to enjoy the food and fellowship, and remember how good it feels to take a deep breath and enjoy the time with each other.
Save Money - Discount For Your Recipe Box
This week take advantage of our discount (use code
Cyber40
) to get your entire box, drawer or closet of family recipes organized digitally online (so all the family members can share and enjoy wherever they are) with our
Digital Recipe Album
or the
Concierge Offer
packages.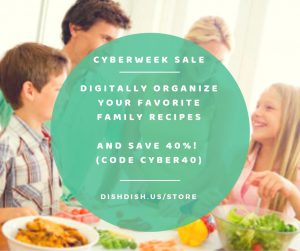 Share Your Family Traditions
And we'd love to hear from you - if you have ideas, suggestions, comments - what you love about sharing recipes on Dish Dish, how your family enjoys meals together, whether you still have grandma's recipe box and fond memories of holiday foodie traditions with the whole family. Do you have a friend who has a drawer full of recipes, or a lifetime collection that they would enjoy having digitally organized for easy searching, access, and sharing with friends? Feel free to pass along the discount to them, too! Thank you for stopping by today and sharing your time with us. We wish you a merry holiday season and the best of times with family and friends.