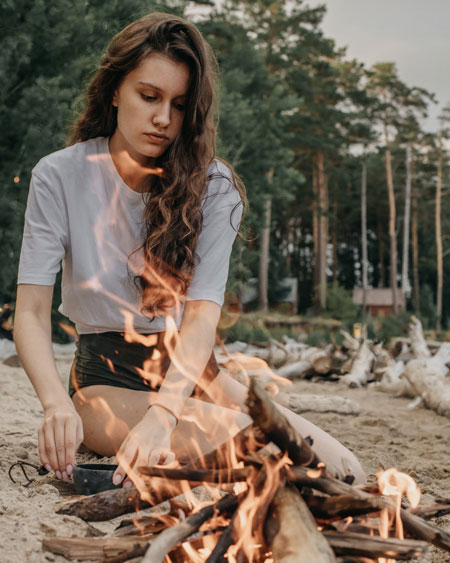 3 Cheap and Tasty Campfire Recipes to Try This Fall
One of the best things to do during the nice fall weather is to go out camping. It is time for people to be with their family and friends. The best part about
camping
is that you get to experience outdoor life. This includes making your meals, building a campfire and so many other activities. It is a fun adventure, though planning for food can be a difficult part of the adventure if you haven't planned well. You could choose to buy already cooked and prepared meals; however, here are three delicious and easy-to-prepare meals for the whole family to enjoy.
1. Campfire Pizza Log
So many people love this meal. The best part about it is that you get to make pizza in the woods and use a campfire to make it even crispier and get a smoky flavor. Some meals seem to only taste good when professionals prepare them for you. However,
pizza
is such a simple and delicious meal, it can really be enjoyed anywhere and is easy to prepare without too much time and effort. Start by rolling out some pizza dough into a rectangle. You can choose to either make it or buy refrigerated pizza dough. Add a ½ cup of tomato sauce, 8 ounces of mozzarella cheese, chopped veggies, and other toppings like onions or cooked beef. You can choose to have whichever toppings your family will enjoy most.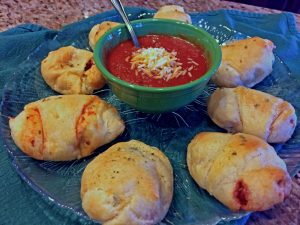 From one end, roll the dough up like you would if you were making cinnamon rolls. You can also pinch the dough at the end to make it a log of pizza goodness. If desired, sprinkle a little parsley on top for some color. You can then wrap it in foil and refrigerate it, if prepping before heading out on your journey, or place in cooler until ready to cook. Using a grill grate over the fire, cook the foil-wrapped pizza for 25 minutes, flipping it around occasionally to make sure it cooks completely through on all sides. Serve it with some extra marinara sauce or ranch dressing for dipping.
2. Campfire Sandwiches
Having a sandwich for lunch during camping is a healthy meal and it's also tasty. Sandwiches are easy to prepare since there are relatively few ingredients. All you need is a loaf of French bread, cheese slices, mustard, ham, and butter or mayo; plus any garnishes like lettuce, pickles, olives or tomatoes, if you like. You can cut the loaf of bread into 12 slices approximately ¾-inch thickness for each slice, so that you have enough for six sandwiches. Cut the slices down to about ¼ inch from the bottom of the loaf, so the loaf stays in tact for easy handling until after heated. Add one tablespoon mustard to mix with three tablespoons of butter until combined.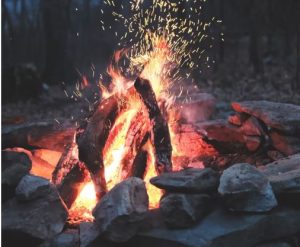 Spread the butter / mustard mixture onto the bread slices gently. Fold the cheese slices into halves, and then place the ham in the middle. Fix the cheese and ham into the slots in the bread loaf, and then wrap the loaf in foil. Keep it refrigerated or in cooler until ready to heat.
Cook it on a grill
over the flame, turning it frequently so it can be evenly heated. It will only take about 10-15 minutes. However, it depends on the heat of your fire and how long it takes for the cheese to melt. Unwrap gently and separate into individual sandwiches, serving with desired garnishes.
3. Campfire Roasted Apples
Have you ever eaten roasted apples before? They are very delicious and only require four things: apples, butter, cinnamon, and sugar. Slice the apples in such a way that you can fold them back up into an apple shape. It is easiest to do this with an
apple slicer
to make suitable shapes of the slices. Sprinkle cinnamon and sugar over the inside of the apple slices. Add one tablespoon of butter slices to the center of the apple. Wrap the apple in foil to keep it secure while heating. Put the foil-wrapped apples on the coals and rotate them periodically for 5-10 minutes, depending on the heat of the coals.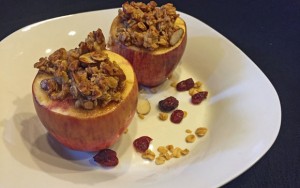 Take apples out of the coals and allow them to cool for a couple of minutes before serving. This treat is so good, especially when you go
camping in California
and can buy fresh apples from a local orchard. Going camping during the fall is a fun adventure. You may not always have everything you want or need with you, but you will get to enjoy meals over an open campfire! Making campfire meals can be fun and delicious -- with unique tastes different from the usual food made at home. Enjoy making these campfire meals for your family and friends!