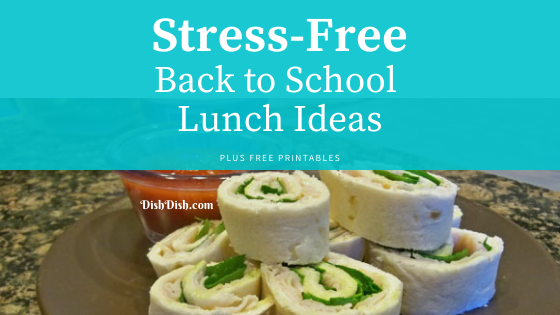 It can be hard for parents to avoid repeating the same lunches for their kids everyday. Kids are craving new lunches to pack in their
school bag
, but coming up with simple and healthy back to school lunch ideas can be challenging for parents. Picky eaters,
forgetting grocery items
, and simply not having enough time to think of new lunch ideas all contribute to the stress of packing a healthy back to school lunch box. 
We have curated a list of 6 healthy
back to school lunch ideas
that are sure to please your kids and give them brain fuel to power through the school day. 
6 Back To School Lunch Ideas
1. Egg-cellent Salad
Egg salad is a simple, protein packed lunch that isn't just your typical sandwich. You can pack this lunch with a slice of whole-wheat bread to make a sandwich. Add a serving of broccoli and raspberries to the lunch box so your child has some fruits and veggies in their meal. 
2. Super Ham Sandwich
Ham and cheese sandwiches are a classic lunch box item. Try something different by cutting the sandwiches into shapes. This is an especially good technique for parents of picky eaters who refuse to eat the crust. Add some carrots, cottage cheese, and tangerines to their lunchbox to round out the rest of the food groups.
3. Victory Veggie Wrap
Packing veggies into a whole wheat wrap with hummus is a great way to get picky eaters to eat their vegetables. Add sides of string cheese for calcium, carrot sticks for vitamins, and sliced pears for a yummy fruit.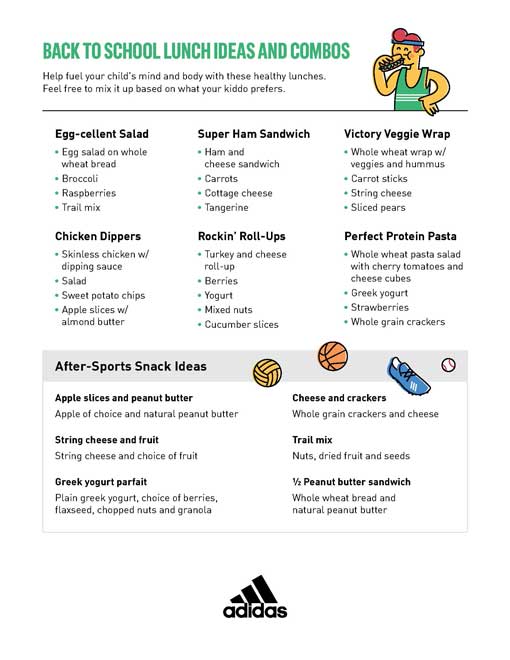 4. Chicken Dippers
Skinless chicken with a dipping sauce is a great way to provide picky eaters with protein. Great sides to this dish include a salad, sweet potato chips, and apple slices with almond butter.
5. Rockin' Roll Ups
Turkey and cheese rolled up into a wrap is a yummy
back to school
lunch idea. Keep it plain for picky eaters or load it with toppings for more flavor. Pair with berries and cucumber slices to add in some fruits and veggies to their lunch box. Slip in a yogurt cup for probiotics to improve gut health and provide calcium. 
6. Perfect Protein Pasta
Pasta salad for lunch is a great way to avoid a traditional sandwich. Pair your child's favorite pasta salad with greek yogurt, whole grain crackers, and strawberries to create a well-rounded lunch for back to school.
We've also created a printable grocery shopping list to help make the process easier. Download the printable grocery shopping list
here
.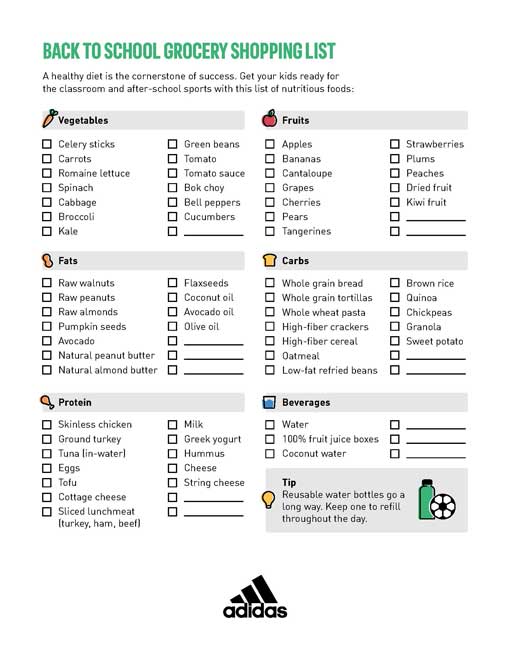 Simple and Healthy Lunch Ideas with Printables
These lunch ideas are
simple and healthy
, while also being easy to adjust to please even the pickiest of eaters. Taking classic lunch ideas and mixing them up with new sides and toppings create more versatile and exciting lunches for children, as well as less stress for parents.
To download the full list of snack and lunch ideas, download the printable sheet
here
. 
If you are still struggling to find back to school lunches that your child is pleased with, consider using
this helpful coloring sheet
and have them draw what they would like to see in their lunch box. This can be helpful to parents and help kids verbalize what they would like to eat, while also learning the components of a healthy lunch. 
Leave us your comments below with other ideas or things that have worked well for your kids. We appreciate you!