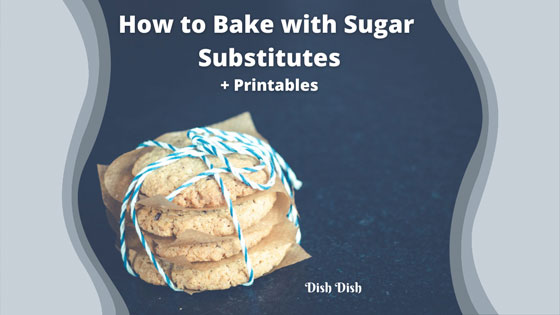 It's no secret that sugar is hard to avoid — it's in almost every baked good and processed food out there. (Above photo by Markus Spiske on Unsplash)
While we all love sugary sweets from time to time, sugar can start to have a negative impact on our health. Those with health conditions like diabetes have to be extra cautious of their sugar intake to manage their glucose and blood sugar levels. 
Luckily there are many sugar substitutes that can help satisfy your sweet tooth while reducing the risk of health complications. Some of these healthy sugar alternatives include: 
Xylitol: a sugar alcohol extracted from corn and found in many fruits and vegetables
Stevia: a plant-based sweetener pulled from the leaves of a South-American plant, Stevia rebaudiana 
Whole fruit: unprocessed whole fruits that are not sweetened with added sugars 
Erythritol: a sugar alcohol found in grapes, peaches, watermelons and mushrooms
Monk fruit: extract from monk fruit or luohan guo, which is in the gourd family
Sugar substitute printables
make it easy for you to cook and bake some of your favorite recipes without the added sugar! Keep the printables handy to reduce the stress of figuring out how much sugar substitute to use in your old favorite recipes or for the next new recipe you decide to try.
Download these printable recipe cards; print, cut them out and fill them in with your favorite recipes (and sugar substitutions). You can also add these recipes to your Dish Dish digital recipe box and edit them any time to update the ingredients or substitutes at your convenience.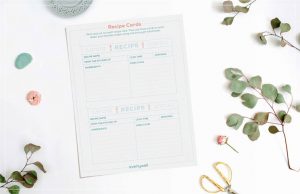 Be sure to download and reference the printable kitchen conversion chart to make sure you're accurately measuring out your sugar substitutes.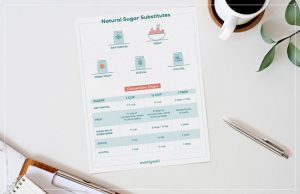 With the holidays right around the corner, you won't have to miss out on your favorite sweet treats! 
Leave us a comment below with your thoughts, suggestions or ideas around using sugar substitutes. We love hearing your stories!