Yotam Ottolenghi's Flourless Coconut Cake | The View from Great
Tell a Friend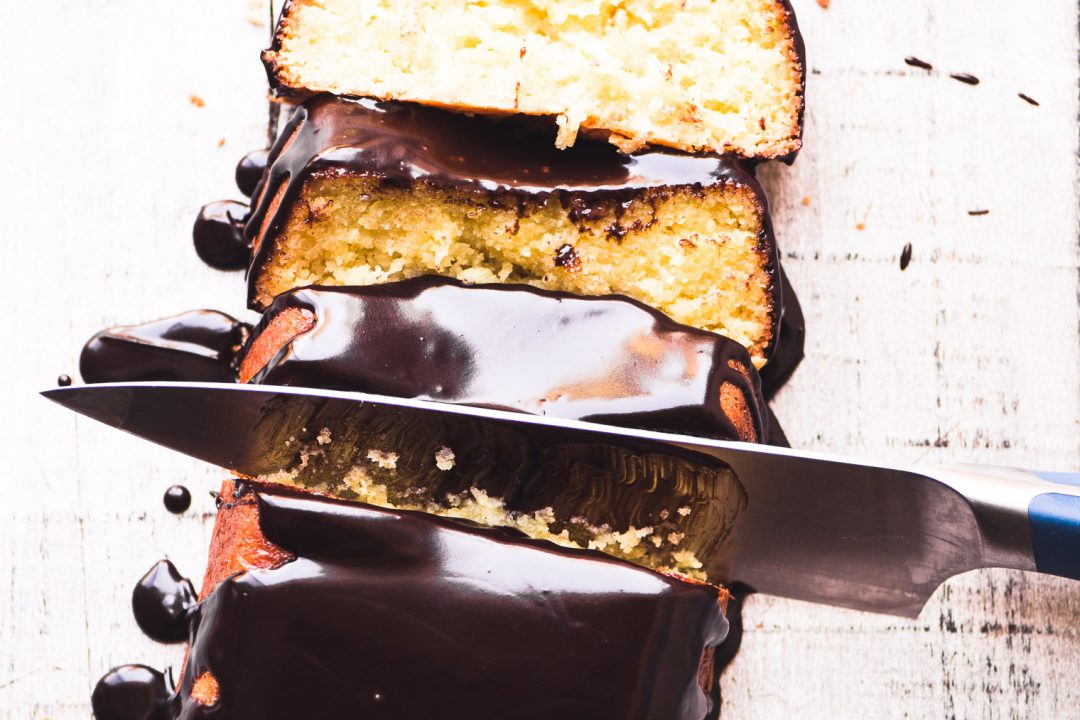 Brief Description

cocount cake

Main Ingredient

etc.

Recipe Type: Public

Tags:

Notes:

Use a small bowl for the chocolate to ensure the hot mixture covers all of the chocolate pieces.
Ingredients:
3/4 - cup unsalted butter at room temperature
1 1/4 - cups sugar
2/3 - cup shredded coconut the sweetened kind
1/4 - tsp salt
1 - tsp vanilla extract or seeds of one vanilla bean
4 - large eggs
1 2/3 - cups almond meal or almond flour
4 ounces - dark chocolate cut in small pieces make sure to break into very small pieces
2 - Tbsp sugar
1 - Tbsp corn syrup
1/2 - tsp vanilla or seeds from 1/2 pod
3 - Tbsp water
1 1/2 - Tbsp unsalted butter room temperature, cut into pieces
Directions:
Set oven to 350F
Butter a standard (9x5") loaf pan and line with parchment paper with overhanging ends.
Beat the butter and sugar together for several minutes until pale and fluffy. Beat in the coconut, salt, and vanilla.
Beat in the eggs, one at a time. Mix in the almond flour. Spoon the mixture into the loaf pan, smoothing out the top. Bake for about 50 minutes, or until the top is golden and a toothpick inserted in the center comes out clean. Cool in the pan for 15 minutes, then carefully lift out of the pan and continue to cool on a rack. Frost with the ganache when completely cool.
To make the ganache ~ put the chocolate in a bowl and set aside. Combine the sugar and corn syrup in a small saucepan and bring to a boil, stirring constantly. Boil for a couple of minutes, until the mixture is golden colored. Remove from heat and carefully pour in the water and vanilla. If the mixture seizes, just put it back on the heat and heat until melted. Pour this hot mixture over the chocolate and let sit for 3 minutes. Whisk to combine, then add the butter, a bit at a time, whisking until everything is smooth and glossy.
Glaze the cake with the ganache.
Make it your own ~
You can bake this in a round pan with a removable bottom, like a spring form or tart pan, but keep in mind, it will be quite flat.
You could theoretically do without the chocolate glaze for a plainer cake, the flavor is so nice, but it won't look as purdy ?
---