Sweet and Sour Cipolline Onions
Tell a Friend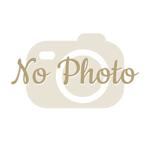 Ingredients:
1/4 cups - Extra Virgin Olive Oil
2 ounces - Butter
1 leaves - Bay Leaf
1 pounds - Whole Cipolline Onions peeled
2 tablespoons - Sugar
1 cups - Red Wine Vinegar
1 cups - Chicken Stock
1 tablespoons - Balsamic Vinegar
- Salt and Black Pepper to taste
Directions:
In a large sauté pan, heat extra-virgin olive oil and butter over medium heat. Cook, stirring, until butter is lightly browned, about 3 minutes. Add bay leaf and whole cipolline onions. Season with salt and black pepper. Cook, stirring occasionally, until onions are browned and caramelized on both sides, about 12 minutes.
Add sugar and cook until all granules have dissolved. Add red wine vinegar and simmer until reduced com-pletely, about 20 minutes. Add chicken stock, then turn heat down to low.
Simmer until onions are tender and liquid is reduced by half. Remove pan from heat and finish with balsamic vinegar and salt and pepper to taste. Serve warm or at room temperature.
---