Sponge Cake
Tell a Friend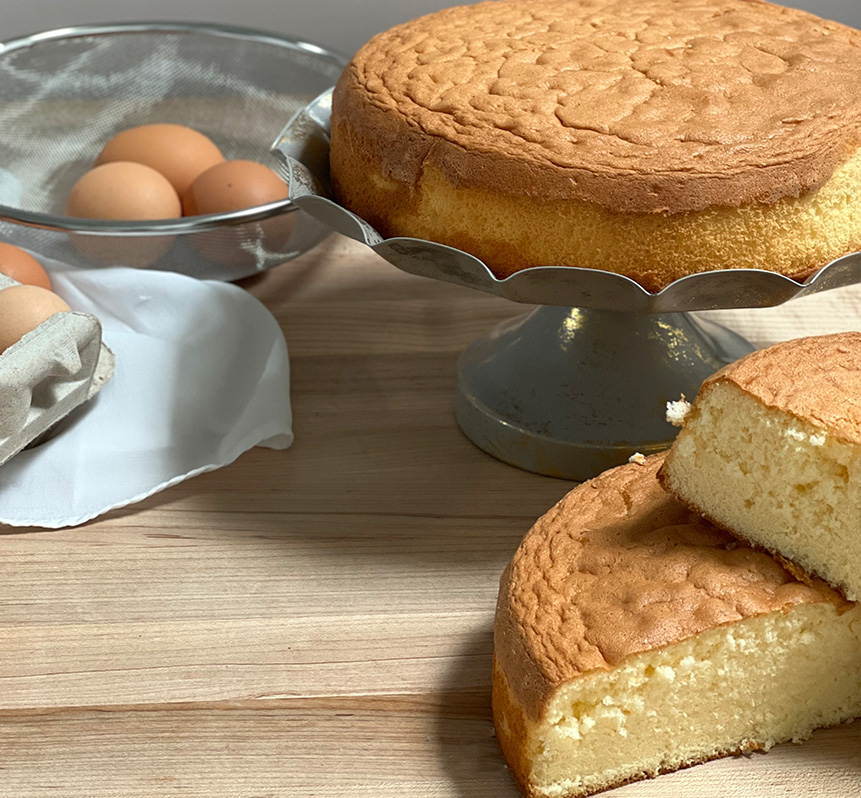 Ingredients:
4 whole - Eggs Room Temperature
155 grams - Granulated Sugar
115 grams - Sifted Pastry Flour (Hakurikiko)
40 grams - Butter Warm 40-50℃
Directions:
1. Pre-heat the oven at 325F. Prepare the 8' round cake pan with parchment paper. Boil Water.
2. Use water bath, touching only the bottom of the bowl with hot water. Side of the bowl is only getting steam. Use bowls can stack together with some gap.
3. Start whipping slow speed until sugar dissolved then up the speed high. About 35-40c whip fluffy. Take out from the water bath then now whip to make the air bubble smaller by using medium speed. Whip until the foam can drew circle.
Additional Note: THE TEMPERATURE SHOULD STAY AROUND 30-35C AT THIS POINT.
4. Use rubber spatula. Add the shifted flour in one time with the shifter. This helps adding in the batter evenly. Also adding air info the flour. Use slicing portion and combine flours and the batter.
5. Add Warm Butter, 40-50C with scooping motion. Bake at 325F for about 35min.
---