Spicy Jack Mac & Cheese with Broccoli
Tell a Friend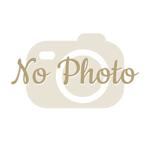 Ingredients:
2 cups - (8 oz.) dry elbow macaroni
2 cups - chopped frozen or fresh broccoli
2 cups - (8 oz.) shredded sharp cheddar cheese
2 cups - (8 oz.) shredded Pepper Jack cheese *
1 cans - Evaporated Milk 12 oz.
1/2 cups - (1.5 oz.) grated Parmesan Cheese, divided
1/2 teaspoons - ground black pepper
2 tablespoons - bread crumbs
Directions:
PREHEAT oven to 350° F. Lightly grease 2 1/2-quart casserole dish.
COOK macaroni in large saucepan according to package directions, adding broccoli to boiling pasta water for last 3 minutes of cooking time; drain.
COMBINE cooked pasta, broccoli, cheddar cheese, Pepper Jack cheese, evaporated milk, 1/4 cup Parmesan cheese and black pepper in large bowl. Pour into prepared casserole dish. Combine remaining 1/4 cup Parmesan cheese and bread crumbs; sprinkle over macaroni mixture. Cover tightly with foil.
BAKE for 20 minutes. Uncover; bake for an additional 10 minutes until lightly browned.
---