Shrimp Boil in Foil
Tell a Friend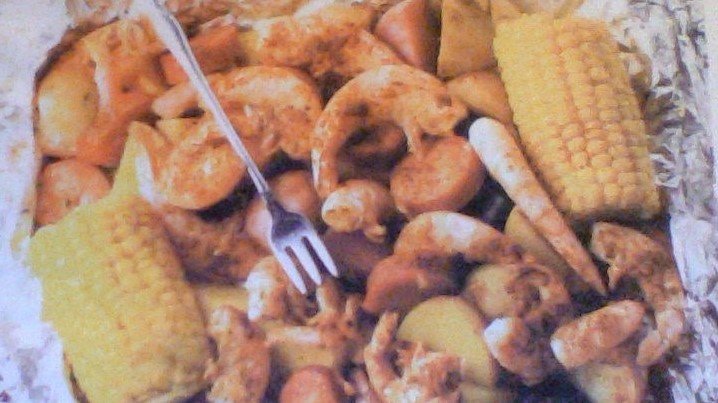 Main Ingredient

Recipe Type: Public

Tags:

Notes:
Ingredients:
1 pounds - med raw shrimp
1 pounds - andouille sausage sliced thin
28 ounces - baby potatoes (red, yukon, purple)
2 - ears of corn cut into 8 pieces
2 tablespoons - olive oil
3 tablespoons - old bay seasoning
- salt
- pepper
- parsley garnish
- non-stick cooking spray
Directions:
If you're using frozen shrimp you can thaw them quickly by putting them in a bowl of cold water. Change the water every 5-10 mins until shrimp are thawed.
Preheat oven to 425°F.
Using 2 baking sheets, line each one with 2-12 in sheets of aluminum foil.
Spray each with non-stick cooking spray.
Add potatoes, sausage, corn, and shrimp evenly to the center of each foil.
Drizzle olive oil over each foil packet
Sprinkle Old Bay seasoning evenly over each foil packet.
Add salt and pepper.
Seal foil on all 4 sides.
Bake 20 mins.
Garnish with Parsley.
---