Shelby's Steamed Salmon
Tell a Friend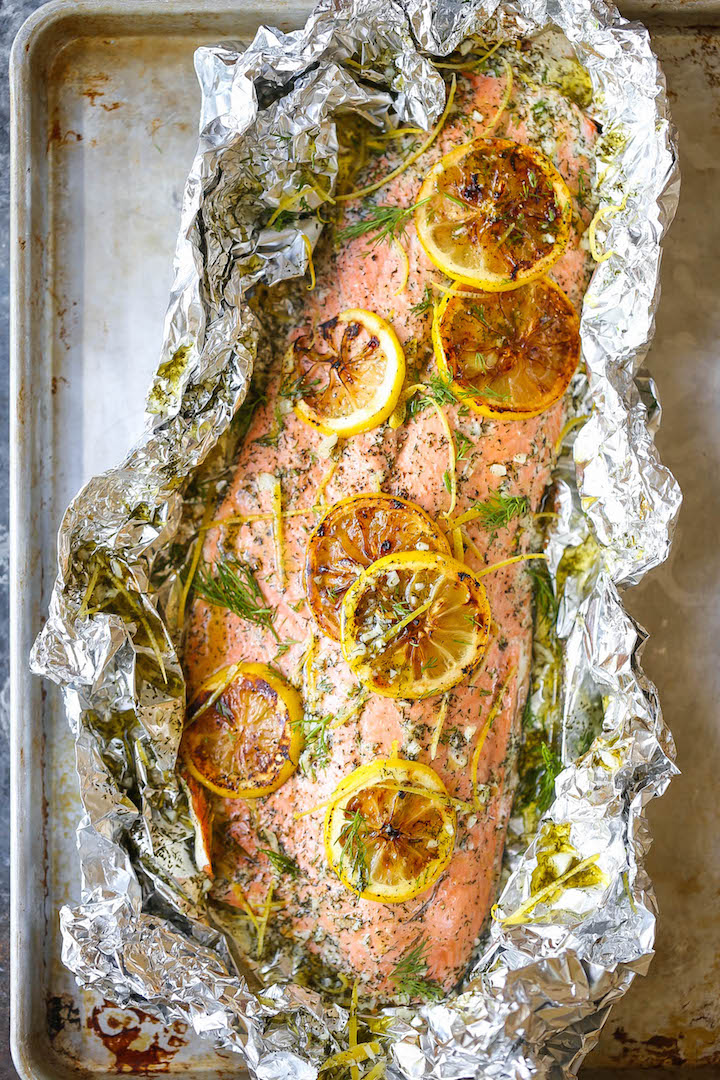 Brief Description

Steamed salmon recipe with onion, garlic, parsley, dill and lemon; a favorite of friend Shelby.

Main Ingredient

salmon

Recipe Type: Public

Tags:
Ingredients:
1 1/2 pounds - salmon, skin on, cut into 4 equal sized pieces
1 - yellow onion, thinly sliced
6 cloves - garlic, thinly sliced
1/3 cups - roughly chopped parsley
1/3 cups - roughly chopped dill
1 teaspoons - kosher salt
1/2 teaspoons - freshly cracked black pepper
1/4 cups - olive oil
2 - lemons, sliced as thin as possible
1/3 cups - dry white wine
- steamed white rice with mint, for serving with
Directions:
1. Cut a 2 foot length of parchment paper and center it in a 10-inch heavy bottom skillet that has a lid (Le Creuset or something of the sort).
2. Put the fish, onion, garlic, herbs, salt and pepper in a medium bowl and drizzle with 2 tablespoons of olive oil. Toss to combine.
Transfer all of it to the lined skillet with the fish skin side down. Arrange the lemon slices in a single layer over the fish and drizzle with the remaining olive oil and wine. Fold the paper over to cover the fish and crimp the edges together to seal. Cover the pan with the lid. Cook over medium high heat for 5 minutes. DO NOT OPEN THE PAN.
Reduce the heat to medium and continue to cook for another 8-10 minutes depending on if you want your fish medium to well done. Remove the pan from the heat and let rest for 5 minutes.
3. Remove the lid, carefully open the paper and serve directly from the skillet so you can get all the juices at the bottom. Serve alongside a bowl of steamed white rice with mint.
---