Salmon Breakfast Bombs
Tell a Friend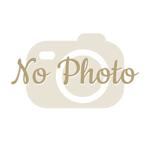 Brief Description

With all the flavor of eggs benedict, in an easy-to-carry with you "bomb" shape.

Main Ingredient

smoked salmon

Recipe Type: Public

Source:

Tags:

Notes:

Make a day or two ahead and keep in fridge for taking with you on the run for breakfast; tastes great cold, too.
Ingredients:
2 - large eggs
4 ounces - smoked salmon slices
1/2 tablespoons - salted butter
2 tablespoons - fresh chives chopped
- salt and pepper
2 tablespoons - salted butter
1 - large egg yolk separated from the white
1/4 teaspoons - Dijon mustard
2 teaspoons - lemon juice freshly squeezed preferably
1/2 tablespoons - water or more if sauce is too thick
- salt to taste
Directions:
Gather all ingredients at room temperature.
Fill a small pot with water and bring water to a boil on the stove. Once water is boiling, add the whole eggs and allow to boil for 10 to 12 minutes (eggs need to be hard boiled before adding the hollandaise sauce to them).
While waiting for eggs to boil, finely dice salmon slices, separating the slices well.
Preheat a pan over high heat and add 2 teaspoons of butter, allowing to melt; place about half of the cut-up salmon into the pan and cook until crisp and slightly crunchy. Set aside.
When eggs are boiled, fill pot with cold water over eggs and allow eggs to cool before peeling. When eggs have cooled and are peeled, place in a dish and finely mash with a fork.
Now start on the hollandaise sauce (don't do at same time as eggs and salmon since the sauce will need your undivided attention).
Fill a pot with a cup or two of water and place on stove; bring to a simmer. Melt 2 tablespoons of butter in microwave for 30-60 seconds and set aside.
In a large heat-safe bowl whisk together the egg yolk, lemon juice, Dijon mustard and a pinch of salt until air bubbles start to form.
Place bowl with egg mixture over the pot with simmering water to create a double boiler; make sure water does not touch bottom of bowl. Over medium heat, continuously whisk until mixture starts to thicken.
After mixture starts to thicken, slowly pour in melted butter while stirring. Continue cooking until sauce is fully thickened; remove bowl from heat and set aside. (If sauce gets too thick, add a little water to thin, but a thick consistency is needed for making the breakfast bombs without being too runny).
Allow sauce to cool to room temperature. Then add raw salmon, half of chives, and mashed egg to sauce and mix well to form a firm mixture. This mixture should not be too wet, so reduce the amount of sauce if the mixture starts to be too thin.
Now split mixture into 4 equal pieces and roll into balls. Mix remaining chives with crispy salmon pieces and roll breakfast bombs in this mixture to coat.
---