Pumpkin Chocolate Chip Muffins
Tell a Friend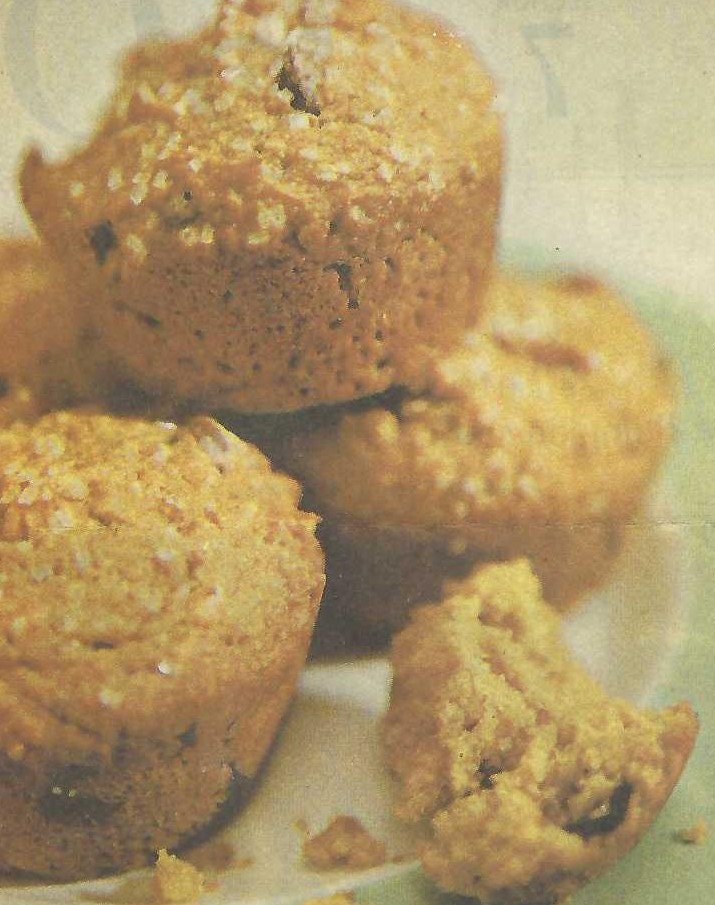 Main Ingredient

Pumpkin

Recipe Type: Public

Tags:

Notes:
Ingredients:
1/2 cups - Water
1/4 cups - Canola oil
2 tablespoons - Ground flax seeds find in health food stores or specialty markets
1 teaspoons - Vanilla
1 cups - Whole wheat flour
2/3 cups - Whole wheat pastry flour or unbleached white flour
1 cups - Granulated sugar
1 teaspoons - Baking powder
1/2 teaspoons - Baking soda
1/2 teaspoons - Cinnamon
1/2 teaspoons - Salt
1/4 teaspoons - Freshly grated nutmeg
1/2 cups - Semi-sweet chocolate or carob chips
1/3 cups - Walnuts or pecans chopped
3 teaspoons - Raw sugar optional
1 cups - Canned pureed pumpkin
Directions:
1. Heat the oven to 350°. Place the pumpkin, water, oil, flax seeds and vanilla in a blender; process on high until well blended, about 1 minute. Set aside.
2. Mix together the flours, sugar, baking powder, baking soda, cinnamon, salt and nutmeg in a large bowl; add the pumpkin mixture, stirring until well blended. (Add a little water if the mixture seems dry.) Fold in the chocolate chips and nuts.
3. Spoon the batter evenly into a muffin tin lined with cupcake liners or sprayed with non-stick spray. Sprinkle each muffin with 1/4 teaspoon of the raw sugar, if desired.
4. Bake until a cake tester inserted into the center of a muffin comes out clean, about 30 minutes. Let cool 5 minutes in the pan; gently remove from the pan. Cool completely on a wire rack.
---