Parmesan Cauliflower
Tell a Friend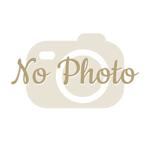 Main Ingredient

Cauliflower

Recipe Type: Public

Tags:

Notes:

Serving 3/4 c, calories 121, fat 8 g, sodium 476 mg, carbs 8 g, fiber 2 g, protein 6 g
Ingredients:
1 1/2 cups - fresh cauliflower
5 teaspoons - reduced-fat butter
2 teaspoons - flour
3 tablespoons - reduced-fat sour cream
2 tablespoons - parmesan cheese shredded
1/4 teaspoons - salt
1/8 teaspoons - white pepper
- fresh parsley minced
Directions:
Place cauliflower in a steamer basket; place in a small saucepan over 1 in of water. Bring to a boil; cover and steam for 4-5 mins or until crisp tender. Meanwhile, in another small saucepan, melt butter. Stir in flour until smooth. Remove from the heat; stir in the sour cream, parmesan cheese, salt and pepper. Add cauliflower to the cream sauce. Cook and stir over low heat for 1-2 mins or until heated through. Sprinkle with parsley if desired.
---