Oxtail Soup with Peanuts
Tell a Friend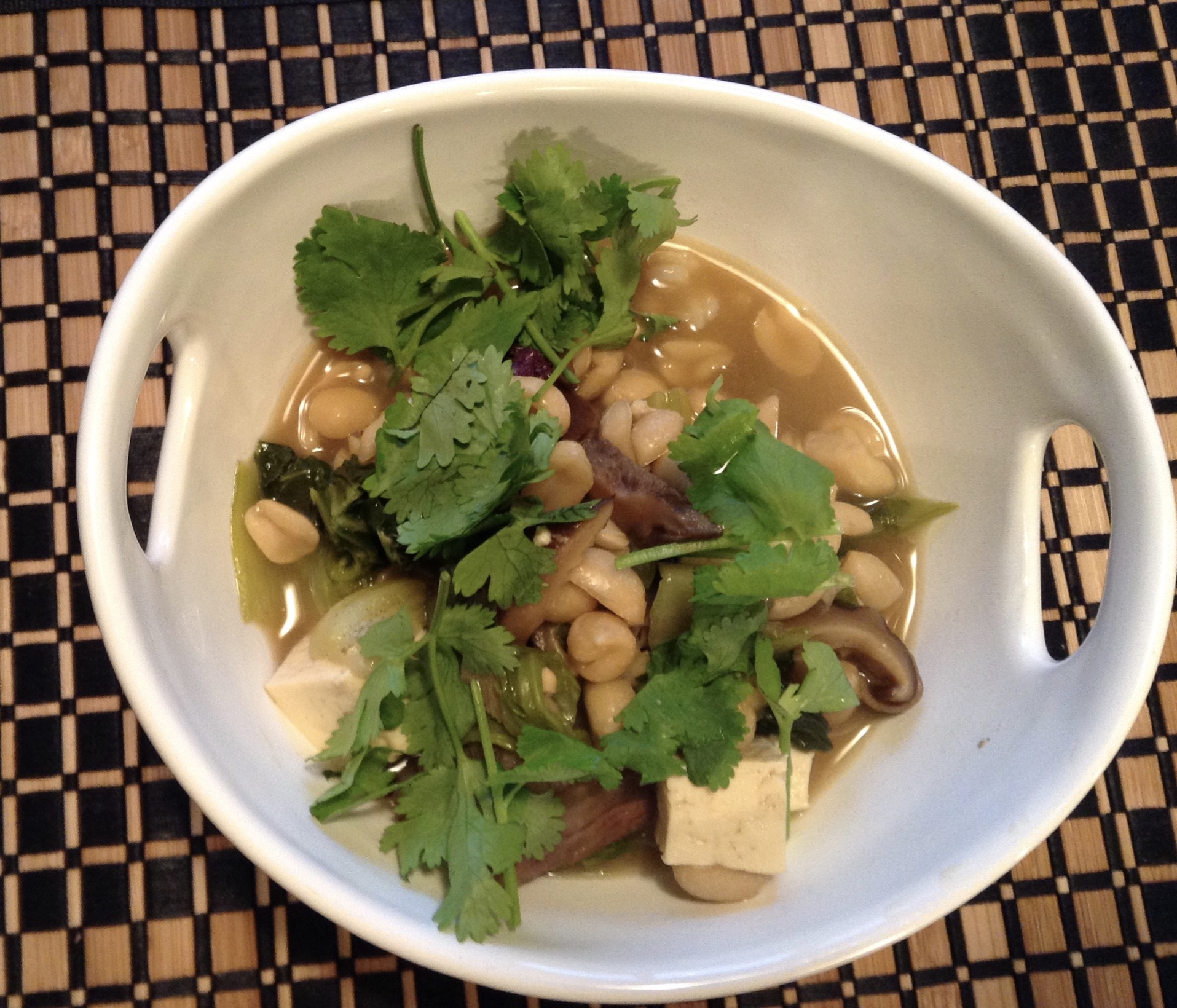 Brief Description

In Hawaii this soup is a very popular item. Here is my mother's recipe.

Main Ingredient

Oxtail, Chinese Peanuts, Chung Choi

Recipe Type: Public

Source:

Tags:

Notes:

The recipe says cook until done which would take over an hour, just until the meat can fall off the bones. *The recipe calls for 1 tablespoon salt, but I would add a teaspoon at a time. 1 tablespoon = 3 teaspoons. Saltiness comes from chung choi and soy sauce added to the recipe so use caution with additional salt. Easier to correct too little salt than too much salt.
Ingredients:
2 pounds - Oxtails Trim excess fat
1 pieces - Chung Choi Soak in water for 15 minutes. Squeeze out excess water
2 pieces - Star Anise
1 cups - Chinese Raw Peanuts
1 pieces - Ginger Size of quarter. Crush with back of knife.
1 tablespoons - Ajinomoto, optional
1 tablespoons - Salt 3 tsp = 1 tbl. Add salt 1 tsp. at a time and taste as you go. *
3 tablespoons - Soy Sauce
1 1/2 ounces - Whisky or Sherry
1 cups - Mustard Cabbage Chopped 1" pieces
- Salt & Pepper To taste
- Grated Ginger with Shoyu
- Chinese Parsley
Directions:
Trim oxtails and rinse well. Place in a large pot and cover with water. Add peanuts, Chung Choi (chopped), star anise, crushed ginger, salt and shoyu and whiskey and cook until done. It may take a little over an hour to cook low and slow. Meat should just about fall off the bones. Just before serving cook the mustard cabbage until crisp. Dish out soup into a large soup bowl and sprinkle Chinese parsley over. Serve with ginger and shoyu on the side. Dip meat into shoyu/ginger mixture.
---