Nancy O's Chicken Divan
Tell a Friend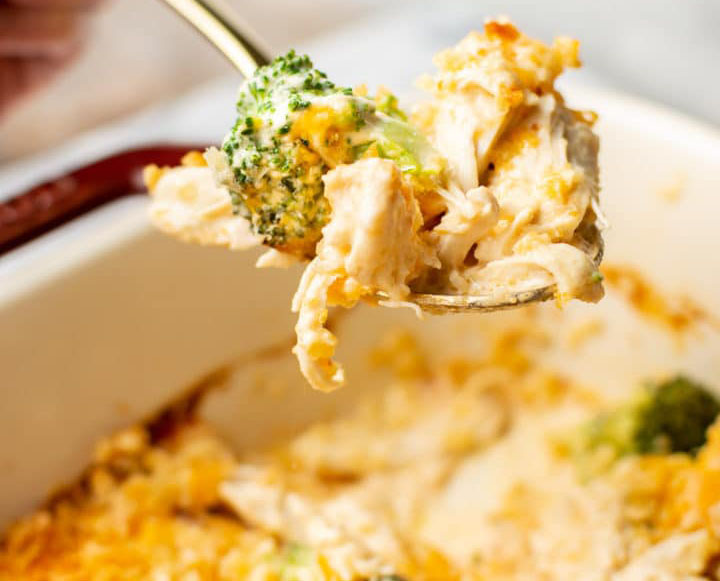 Brief Description

Chicken divan casserole with chopped chicken, broccoli, mushrooms, and seasonings in a creamy cheese sauce topped off with breadcrumbs or crackers.

Main Ingredient

chicken

Recipe Type: Public

Tags:
Ingredients:
1 bags - 16 to 20 oz. fresh broccoli florets, cut up to uniform size
4 tablespoons - unsalted butter (4 Tbsp = 1/2 stick)
1/2 cups - chopped onion
2 cups - sliced mushrooms
1/4 cups - Wondra flour
1 cups - low sodium chicken broth
1 cups - heavy cream (or whole milk)
2 cups - hand shredded sharp cheddar cheese
1/2 cups - coarsely shredded parmesan or gruyere cheese
2 tablespoons - cream sherry (*must have in sauce)
1 teaspoons - Dijon mustard OR dry mustard
1/2 teaspoons - kosher salt
1/4 teaspoons - freshly ground pepper
1/4 teaspoons - lemon pepper
1/4 teaspoons - garlic salt with parsley
4 cups - cubes (1 inch) of almost done cooked chicken breast (will cook more in casserole)
1/2 cups - Panko bread crumbs OR crushed Ritz crackers, for topping
Directions:
Cook chicken breasts. To make the chicken extra yummy, I coat raw chicken breasts in "Inglehoffer's Sweet, Hot Mustard" and roll in parmesan cheese crumbs before baking it in the oven at 350 degrees F for about 35 minutes, depending on the thickness of the breasts. Can also boil or bake chicken plain, but this gives the best flavor! Cook breasts most of the way until still slightly pink inside; wait to cool, then cube up for later. OR substitute with rotisserie chicken for a quick fix (not as good, but it will do). I then use the juices from the oven pan to sauté my chopped onions and mushrooms.
Sauté chopped onions and sliced mushrooms in sauce left over from cooking chicken or use 2 tablespoons of melted butter. Set aside to add to cheese sauce later.
Steam the broccoli florets until tender/crisp; set aside.
Melt butter in a medium saucepan over medium heat. Add flour and coo, stirring constantly for one minute. Add 1/3 cup of broth and heavy cream at a time, alternately, whisking the whole time until all of broth and cream is incorporated into the butter and flour mixture and all flour is dissolved and incorporated. Bring to a simmer, whisking frequently until thickened to consistency of gravy - about 2 minutes.
Turn heat off and whisk in 1 cup of the sharp cheddar and all of the shredded parmesan cheese until completely melted. Add in the pre-sauteed mushrooms and onions. Stir in the cream sherry and salt, pepper, lemon pepper and garlic salt with parsley, Dijon or dry mustard.
Combine the broccoli and chicken in a 9-x-13-inch buttered baking dish. Evenly pour the cheese sauce over it and stir around to incorporate all ingredients. Sprinkle remaining cup of sharp cheddar cheese over top, then cover with panko or Ritz cracker crumbs.
Bake at 375 degrees F until browned on top and bubbling, about 35 to 40 minutes.
Optional - sprinkle coarsely chopped fresh parsley on top; serve over white or brown rice.
---