Mhammar - Oven Roasted Chicken, Potatoes and Onion
Tell a Friend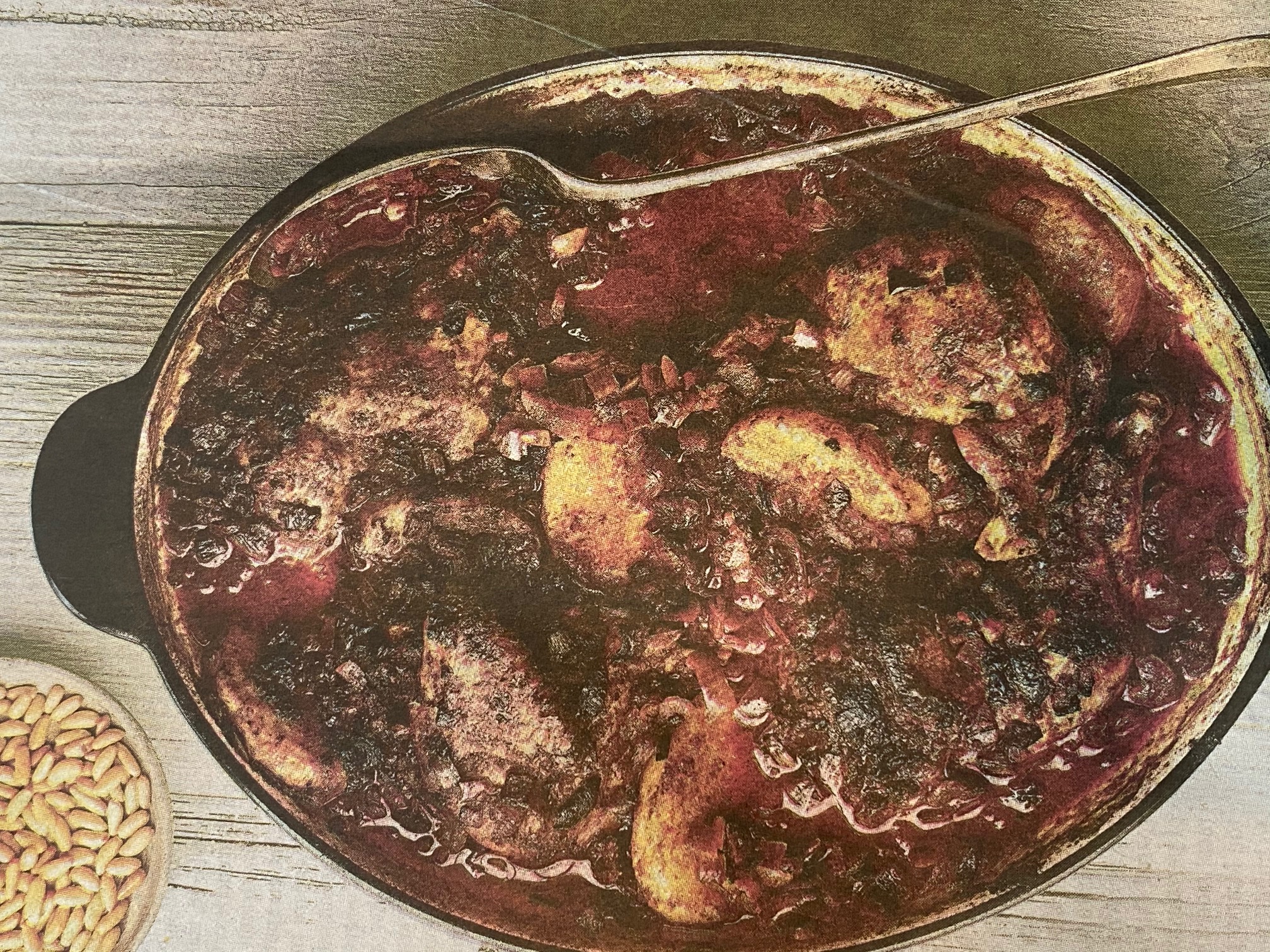 Brief Description

Serve this roasted chicken dish with pita bread or over rice.

Main Ingredient

chicken

Recipe Type: Public

Source:

Tags:

Notes:

Posted By: mcarr
Ingredients:
6 - skin-on chicken breasts (OR 1 whole chicken divided into 8 parts)
6 - medium onions diced
5 - medium potatoes chopped into large cubes or thick circles
3 tablespoons - paprika
2 tablespoons - sumac
1 tablespoons - salt
1 tablespoons - ground cumin
1/2 teaspoons - freshly ground black pepper
1/2 teaspoons - ground cinnamon
4 tablespoons - olive oil
1/2 cups - water
2 tablespoons - toasted pine nuts optional, for serving
- pita bread or rice optional, to serve with
Directions:
Preheat oven to 350 degrees F. Place chicken, onions and potatoes in a deep roasting pan.
Make spice rub: In a small bowl combine all spices with olive oil until evenly combined.
Add spice rub to roasting pan, using your hands to work it evenly into onions, chicken and potatoes. Arrange chicken pieces skin-side up and not crowding one another.
Add water to pan, cover with foil and place in oven. Cook until chicken, onions and potatoes are fully cooked, about 60 to 75 minutes, checking once or twice during cooking to make sure liquid has not entirely evaporated, adding a little more water if necessary. The sauce should have a gravy-like consistency.
Once chicken is cooked through, remove foil; turn on broiler and broil until chicken's side crisps, about 5 to 8 minutes. Remove from oven and let sit for 5 minutes before serving.
If desired, sprinkle with toasted pine nuts and serve with pita bread.
---