KETO FRITTATA RECIPE
Tell a Friend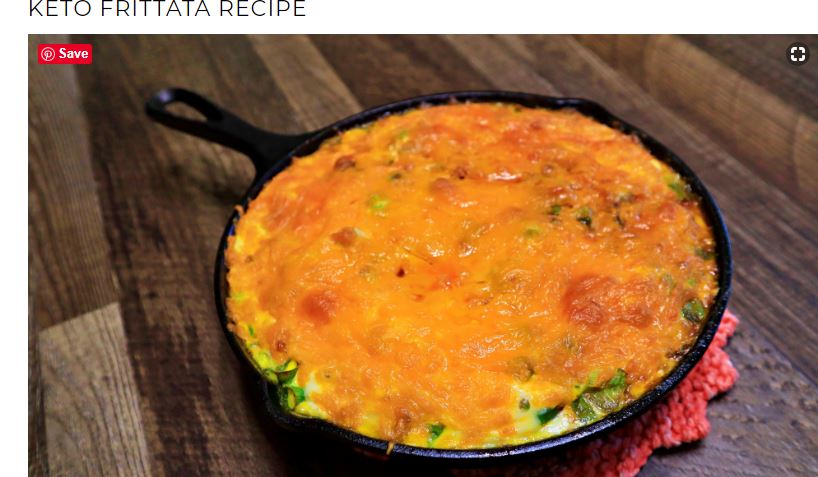 Main Ingredient

Ground Beef

Category: Beef

Recipe Type: Public

Source:

Tags:

Notes:

Cilantro for garnish
Ingredients:
1 1/2 pounds - Ground Beef
8 - Eggs
1 cups - Cheddar Cheese
1/2 cups - Sugar Free Salsa
1 whole - Bell Pepper
1 whole - Roma Tomatoe
3 whole - Green Onions
1 tablespoons - Olive Oil
1 tablespoons - Chili Powder
1 teaspoons - Black Pepper
1 teaspoons - Pink Himalayan Salt
1/2 teaspoons - Paprika
1/2 teaspoons - Oregano
1/2 teaspoons - Cumin
1/2 teaspoons - Granulated Garlic
1/4 teaspoons - Onion Powder
whole - Cilantro
Directions:
1. Prepare your vegetables by dicing the Bell Pepper into 1/2″ chunks, Removing the Cilantro Leaves from the stems and chopping them up, cutting the Green Onions into 1/2″ long sections, and slicing the Roma Tomato into at least 5 good slices.
2. Prepare the Seasoning Mixture by combining the Chili Powder, Black Pepper, Salt, Granulated Garlic, Onion Powder, Oregano, Paprika, and Cumin in a small bowl.
3. Shred 1 Cup of Cheddar Cheese and set aside.
4. In a Mixing Bowl crack 8 Cage-Free Eggs and whisk well.
5. Pre-Heat the Oven to 375*F.
6. Bring a Cast Iron Skillet or Oven-Safe Skillet up to temperature over Medium-High Heat on the stove and add 1 TBSP of Olive Oil. Then add the 1/2 Pound of Grass-Fed Ground Beef, and lightly brown while mincing well.
7. Season the Grass-Fed Ground Beef with the Seasoning Mixture prepared in Step 2, and add 1/2 Cup Sugar Free Salsa of your choice. The hotter the Salsa flavor, the spicier this dish will be so keep that in mind if you do or don't like things spicy so you can adjust accordingly.
8. After the Meat is fully cooked, remove from the pan and place in a Large Bowl off to the side for a few minutes.
9. Using the rendered fats from the meat, add the Bell Pepper to the Cast Iron Skillet and cook the Bell Peppers for a couple minutes before adding the meat back into the Skillet.
10. Cover the meat with 5-6 Slices of the Roma Tomato, sprinkle with the diced Green Onion, then pour the 8 Scrambled Eggs on top of the mixture, and top with the Shredded Cheddar Cheese.
11. Place the Skillet in the Oven for about 30 Minutes, or until the egg mixture is firm and the cheese is bubbly.
12. Remove carefully (the Skillet will be VERY hot), allow to cool a few minutes, and then serve.
---