Keto Chili
Tell a Friend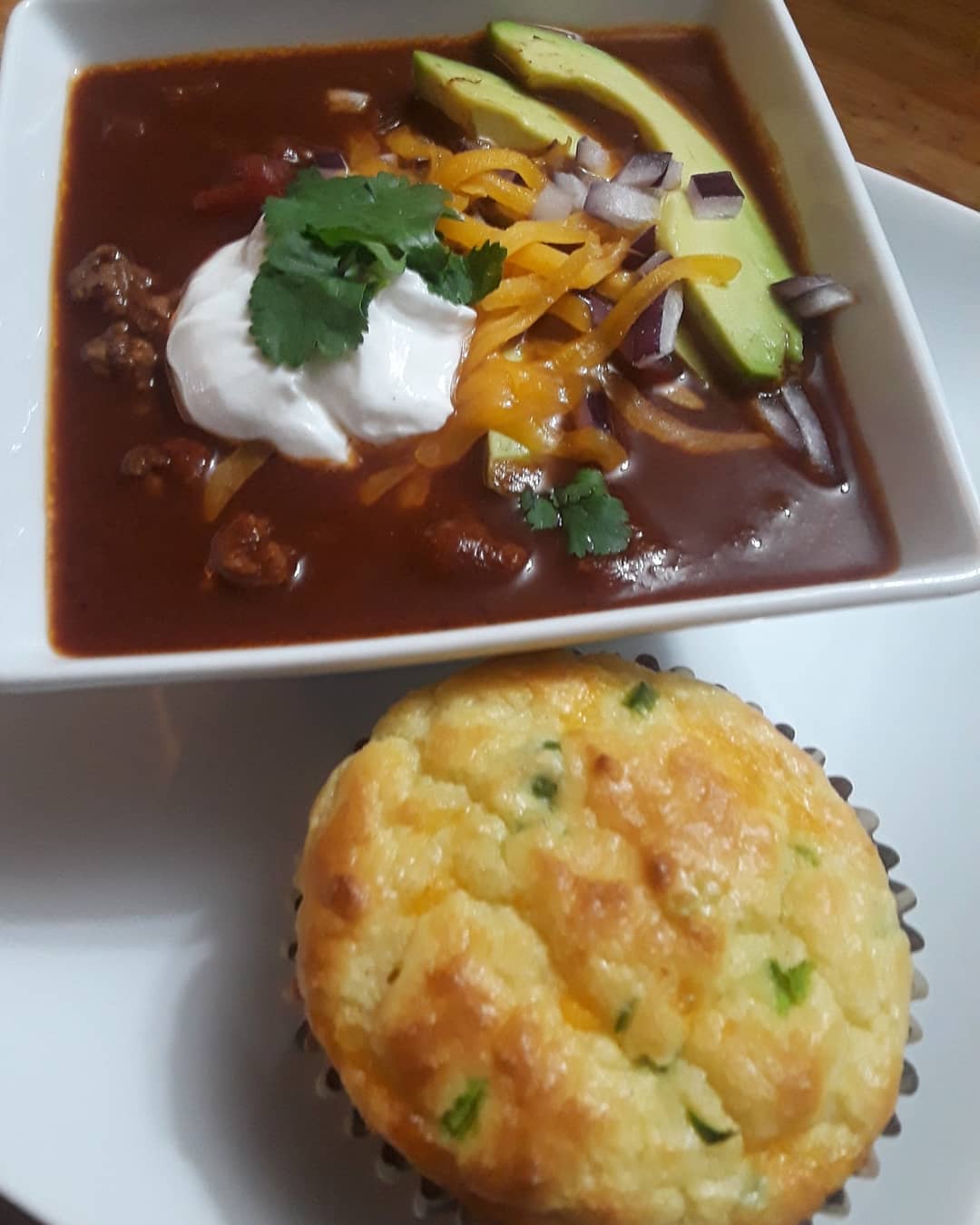 Ingredients:
1 1/2 pounds - Ground Beef/Chuck
1/2 pounds - Ground Pork medium or hot
1 - Medium Size Green Bell Pepper
1/2 - small onion
2 cans - Diced tomatoes with green chilies (mild or medium)
16 ounces - Tomato Sauce
12 ounces - Tomato Paste
4 cups - Beef Broth
1 tablespoons - cloves garlic- minced
1 tablespoons - Cumin - ground
2 tablespoons - Chili Powder
1 ounces - Unsweetened Bakers Chocolate Squares - gives depth of flavor- optional but encouraged
Directions:
Lightly brown beef and sausage over medium heat. remove from pot as set aside. add onions, garlic, bell peppers to the pot and cook for 5 minutes. return the meat to the pot and add your seasonings. cook for 3 min, stir frequently. Add the rest of your ingredients. stir well and lower heat to medium-low. Cover and continue to cook for 45 minutes, stirring occasionally. Serve with sour cream, cheese, and avocado! enjoy! This Chili pairs perfectly with my Keto Cornbread!
---