Keto Almond Flour Blender Pancakes
Tell a Friend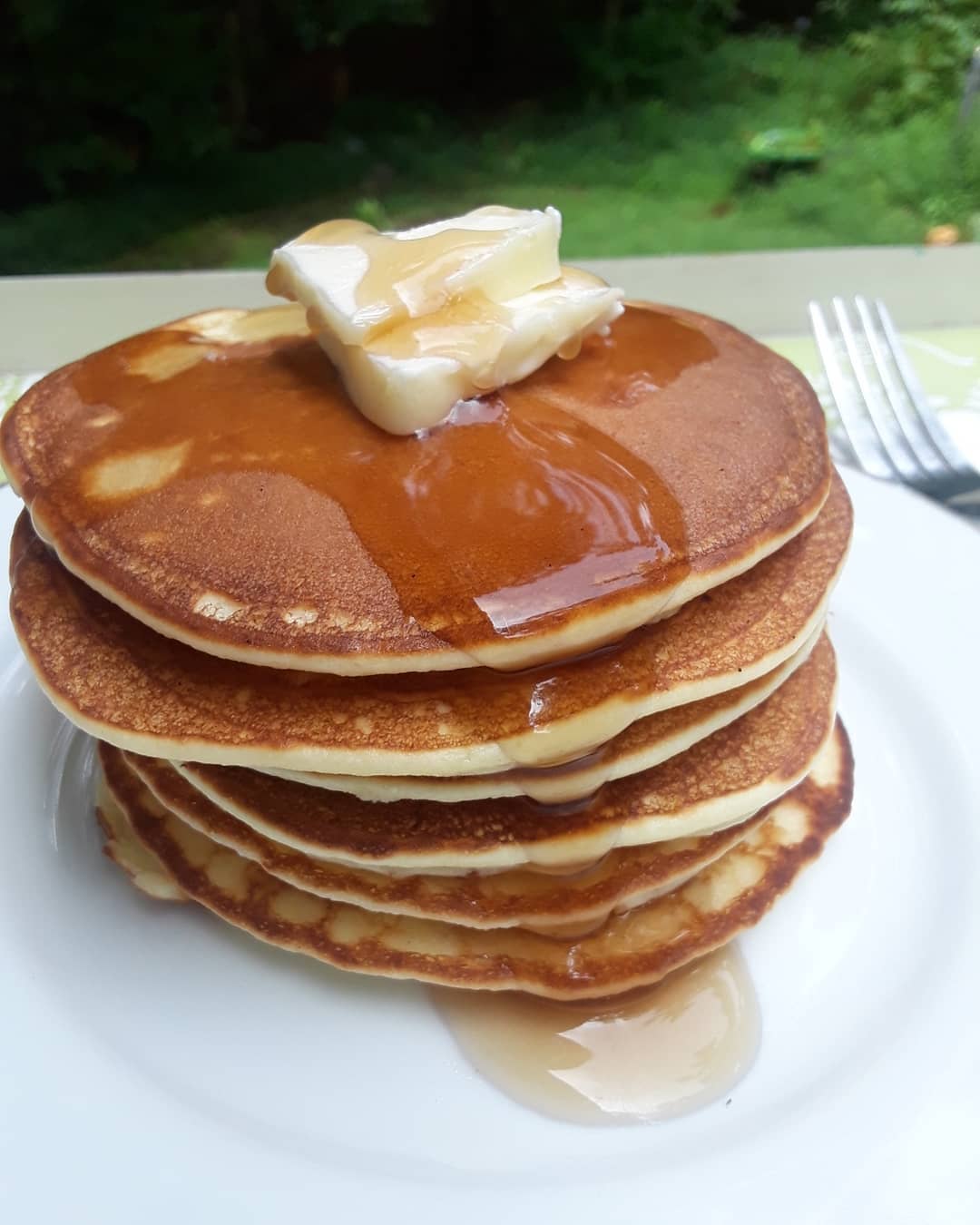 Ingredients:
1 1/3 cups - Almond Flour
1 teaspoons - aluminum free baking powder
1 1/2 tablespoons - Pyure (or similar sugar substitute)
1/8 teaspoons - cinnamon
4 ounces - Full Fat cream cheese -room temp
4 - Large Eggs - room temp
1 tablespoons - Vanilla extract
3 tablespoons - butter/ghee/coconut oil for frying
1/8 teaspoons - Xanthan Gum
7 tablespoons - Water -for thinning batter if needed
1 pinchs - Pink salt
Directions:
Add all of your ingredients to a blender (or use a hand mixer) and blend on high until nice and smooth.
Let your batter rest for 3-4 minutes while you pre-heat your griddle to medium or 325 degrees. Thin batter with water 1 Tbsp at a time- only if needed.
Make sure you grease/oil your griddle or pan LIGHTLY with coconut oil or butter.
Cook for 4-5 min per side. Low and slow. Be patient :)
Flip when edges are dry and a few bubles are forming around center of the pancakes.
-note- these freeze well in Ziploc Freezer Bags
---