Kale with Seasoned Tomatoes
Tell a Friend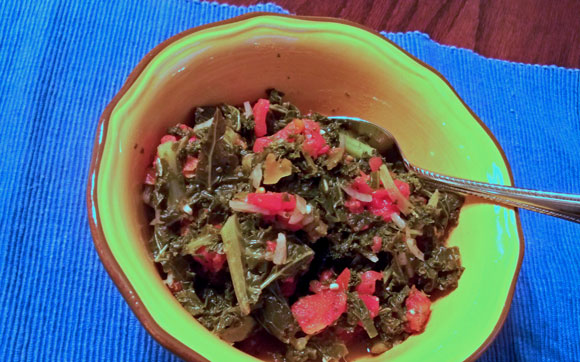 Ingredients:
5 cups - kale greens chopped, stems removed
2 cups - chicken or vegetable broth
1 tablespoons - Italian seasoning or mix of oregano, basil & rosemary
1 cans - seasoned diced or crushed tomatoes 15 ounce can, undrained
Directions:
Place greens in large pot and add enough broth to cover. Bring to a boil over high heat, then reduce heat to medium-low and let simmer for 10 minutes. Drain off half the liquid; add Italian seasoning and tomatoes with juice from can. Continue to cook over medium-low heat for another 10-15 minutes until tender and flavors are blended.
---