Honey Shallot Vinaigrette
Tell a Friend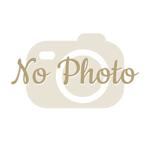 Ingredients:
1/2 - medium shallot very finely chopped, about 1 tsp.
1/4 cups - olive oil
2 tablespoons - apple cider vinegar
1 teaspoons - dijon-style mustard
1 tablespoons - honey
Directions:
Whisk the chopped shallot, olive oil, vinegar, mustard and honey together in a small bowl and set aside until ready to use. Whisk again just before pouring over salad.
---