Homemade Cinnamon Rolls
Tell a Friend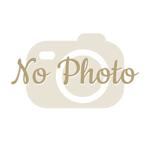 Brief Description

Soft, fluffy chewy dough rolled tightly with sweet and buttery cinnamon sugar filling topped with a decadent cream cheese frosting. Make rolls and refrigerate overnight before baking if you want to make ahead.

Main Ingredient

cinnamon

Recipe Type: Public

Source:

Tags:

Notes:

The rolls can be made the night before and baked in the morning.

Posted By: mcarr
Ingredients:
1/4 cups - whole milk
2 1/4 teaspoons - (one package) active dry yeast
1/3 cups - light brown sugar
1/4 cups - unsalted butter melted
2 - whole eggs
3 cups - bread flour
1/2 teaspoons - salt
3/4 cups - light brown sugar
6 tablespoons - unsalted butter melted
2 tablespoons - cinnamon
6 ounces - softened cream cheese
4 tablespoons - softened unsalted butter
1 cups - powdered sugar
1 teaspoons - vanilla extract
Directions:
Cinnamon Sugar Filling:
Mix together brown sugar, melted butter and cinnamon to form a paste; set aside.
Cinnamon Rolls:
Warm the milk to 105-110 degrees F in a microwave-safe bowl. Place the milk in the bowl of an electric mixer with dough hook attached and sprinkle yeast on top of warm milk; allow to sit for 5-10 minutes until it becomes foamy.
Add the light brown sugar, melted butter and eggs to the yeast mixture and mix until fully combined. Add flour and salt and, using the dough hook, knead the dough for 5 minutes on medium speed.
(Note: If you do not have an electric mixer, mix the dough with a spoon until combined and then knead by hand for 5 minutes on a lightly floured surface or in the same bowl.)
The dough will come together and form a ball - add flour if it is still very sticky. It will be slightly sticky to the touch but will come together easily.
Remove the dough from the bowl and gently knead on the counter to form a smooth ball. Place dough in a bowl lightly sprayed or spread with oil, cover with plastic wrap or a towel and let it proof (rise) until it doubles in size, approximately 60-90 minutes.
Once the dough has doubled in size, remove the dough from the bowl and place onto a floured surface. Roll dough out to a 9-by-15-inch rectangle.
Spread the cinnamon sugar filling to cover the entire rectangle. Roll the dough into a log, starting on the 9-inch side, and trim the edges. Using a serrated knife or unscented dental floss, cut the cinnamon rolls into 1-inch pieces (9 pieces total).
Place rolls into a buttered baking dish or pie plate, cover with plastic wrap and allow to proof for 20-30 minutes or until doubled in size.
(If you want to prep the rolls a day ahead, once they're wrapped they can be refrigerated overnight and then would need to sit out for 45-60 minutes to rise before baking.)
Heat oven to 350 degrees F while the cinnamon rolls are proofing. Bake cinnamon rolls for 20-22 minutes or until they start to turn a light golden color. Remove from oven and allow them to cool for 5 minutes.
Cream Cheese Frosting:
In bowl of an electric mixer with a paddle attachment (or in a bowl with a hand-held mixer) cream together the cream cheese and softened butter. Add vanilla and beat until combined. Slowly stir in powdered sugar 1/4 cup at a time, beating until smooth and creamy. Cover and refrigerate if not using immediately.
Spread the cream cheese frosting on top of the cinnamon rolls while they are warm; serve immediately and enjoy!
---