Healthy Chicken Chili
Tell a Friend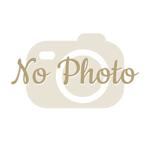 Brief Description

Guilt-free version of Cincinnati-style chicken chili, perfect for a rainy day or Sunday dinner. Make enough to save for later in the week; freezes well.

Main Ingredient

chicken

Recipe Type: Public

Notes:

3/4 cup chili with 1/2 cup cooked brown rice (calculated without optional toppings) equals 326 calories, 5 g fat (1 g saturated fat), 41 mg cholesterol, 411 mg sodium, 50 g carbohydrate, 10 g fiber, 21 g protein.
Ingredients:
1 pounds - lean ground chicken
1 - medium onion chopped
1 - medium sweet red pepper chopped
4 cloves - garlic minced
2 cans - (15 ounces each) pinto beans rinsed and drained
1 cans - (28 ounces) diced tomatoes undrained
1 cups - water
1 tablespoons - tomato paste
2 tablespoons - baking cocoa
2 tablespoons - chili powder
1 tablespoons - ground cumin
1/2 teaspoons - coarsely ground pepper
1/4 teaspoons - salt
4 cups - hot cooked brown rice
- Optional toppings: Greek yogurt, reduced-fat shredded cheddar cheese and/or sliced jalapeno peppers
Directions:
In a Dutch oven or large pot, cook chicken, onion, red pepper and garlic over medium heat 6-8 minutes or until chicken is no longer pink and vegetables are tender, breaking up chicken into crumbled pieces; drain.
Stir in the beans, tomatoes, water, tomato paste, cocoa and seasonings. Bring to a boil.
Reduce heat and simmer, uncovered, for 15-20 minutes or until flavors are blended.
Serve with rice and, if desired, toppings of your choice.
Freezer option: Freeze cooled chili in freezer containers. When ready to use, partially thaw in refrigerator overnight. Heat through in a saucepan, stirring occasionally and adding a little water or reduced-sodium broth if necessary, and serve with brown rice and toppings, as desired.
---