Freezer Friendly Banana Muffins
Tell a Friend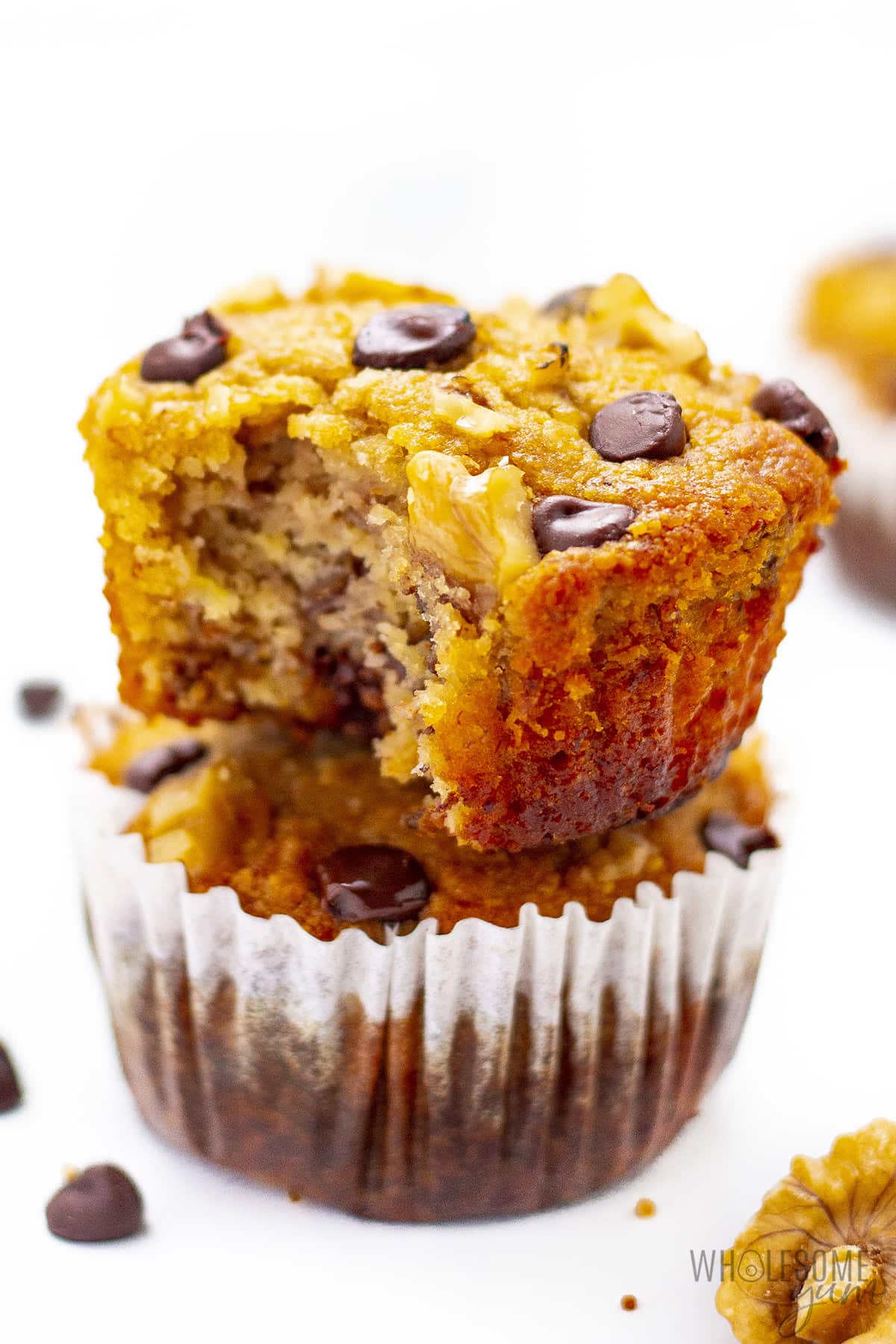 Main Ingredient

Banana's

Recipe Type: Public

Tags:
Ingredients:
1 cups - Almond Flour
1 cups - Oat Flour
2 teaspoons - Baking Powder
1/4 teaspoons - Salt
2 whole - Bananas Ripe
1/3 cups - Honey
2 whole - Eggs Large room temperature
1/4 cups - Coconut Oil Melted
1 teaspoons - Vanilla extract
1/2 cups - Sugar Free Chocolate Chips
1/3 cups - Walnuts Chopped
Directions:
1. Preheat the oven to 350 degrees F (176 degrees C). Line a 12-count muffin tin with parchment paper liners. Set aside.
2. If you are using whole oats, add them to a food processor and process until the oats have turned into fine flour, 3 to 4 minutes.
3. In a large mixing bowl, combine the almond flour, oat flour, baking powder, and salt.
4. In a separate bowl, mash the bananas. Add the honey, eggs, coconut oil, and vanilla extract, and mix well.
5. Add the wet ingredients to the dry ingredients, and mix until well combined.
6. Fold in the chocolate chips and chopped walnuts, if using.
7. Divide the batter evenly between the muffin cups, filling each one about two-thirds full. If desired, add a few more chocolate chips on top of each muffin and lightly press them in.
8. Bake healthy banana muffins in the oven for 18-20 minutes, or until an inserted toothpick comes out clean.
9. Remove the muffins from the oven and let them cool for 10 minutes before removing them from the muffin pan.
Hyperlinks:
https://www.wholesomeyum.com/healthy-banana-muffins/
---