Fennel-Garlic Braised Brisket
Tell a Friend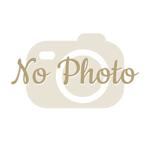 Brief Description

Brisket served with roasted peppers and potatoes for a rustic tender dish.

Main Ingredient

brisket

Category: Beef

Recipe Type: Public

Source:

Notes:

"Flat" or "First" cut brisket is leaner than the "point cut".
Ingredients:
3 pounds - flat, first-cut brisket, trimmed
3/4 teaspoons - kosher salt
1/2 teaspoons - ground pepper
1 tablespoons - extra-virgin olive oil
2 tablespoons - extra-virgin olive oil
1 - medium red bell pepper finely diced
1 - small fennel bulb cored and finely diced
1 - small yellow onion finely diced
4 cloves - garlic thinly sliced
1 teaspoons - dried oregano
1 teaspoons - fennel seeds
1/2 cups - tomato paste
1 1/2 cups - low-sodium beef broth
3 - medium red bell peppers cut into wide strips
2 - large russet potatoes cut into 1-1/2 inch chunks
3 tablespoons - extra-virgin olive oil
1/4 teaspoons - kosher salt
1/4 teaspoons - ground pepper
Directions:
1. Position oven racks in middle and bottom of oven; preheat to 325° F.
2. To prepare brisket: Pat dry and season with 3/4 teaspoon salt and 1/2 teaspoon pepper.
3. In a wide, heavy oven-proof pot (with a lid) that's large enough to accommodate the brisket, heat 1 tablespoon oil over medium-high heat. Add the brisket and cook until browned on both sides, about 10 minutes total. Transfer to a large plate.
4. To prepare sauce: Add 2 tablespoons oil to the pot and reduce heat to medium. Add diced bell pepper, fennel, onion and garlic and cook until just tender, stirring and scraping up bits from the bottom as the vegetables release their liquid, about 3 minutes. Stir in oregano and fennel seeds and cook, stirring, for 30 seconds. Add tomato paste, stirring until incorporated, about 1 minute. Stir in broth 1/4 cup at a time, stirring and scraping the bottom of the pan, until you've added all the broth and a smooth sauce forms. Return the brisket and any accumulated juice to the pot and gently settle it into the sauce, spooning the sauce over the meat.
5. Cover the pot and place on the middle oven rack. Roast for 2 hours. Carefully uncover, turn the brisket over and spoon more of the sauce over the top. Continue to roast the brisket, uncovered, basting with sauce once or twice, until very tender, 1 to 1 1/2 hours more.
6. To prepare vegetables: When the brisket has about 1 1/2 hours of roasting time left, toss bell pepper strips and potatoes in a large bowl with 3 tablespoons oil and 1/4 teaspoon each salt and pepper. Spread evenly on a large rimmed baking sheet. Roast on the lower rack, stirring once or twice halfway through, until the potatoes are golden and very tender, about 1 1/2 hours.
7. Transfer the brisket to a cutting board. Pour the sauce into a glass measuring cup; let both stand for about 10 minutes. Thinly slice the brisket and arrange on a serving platter with the vegetables. Skim any fat from the sauce, then pour about half the sauce over the meat; serve the rest alongside in a gravy boat.
To Make Ahead: Prepare through Step 5 and refrigerate for up to 2 days. To reheat, thinly slice the brisket, cover with sauce and reheat in a covered pot or baking dish at 350°F for about 30 minutes.
---