Chocolate Dipped Strawberries
Tell a Friend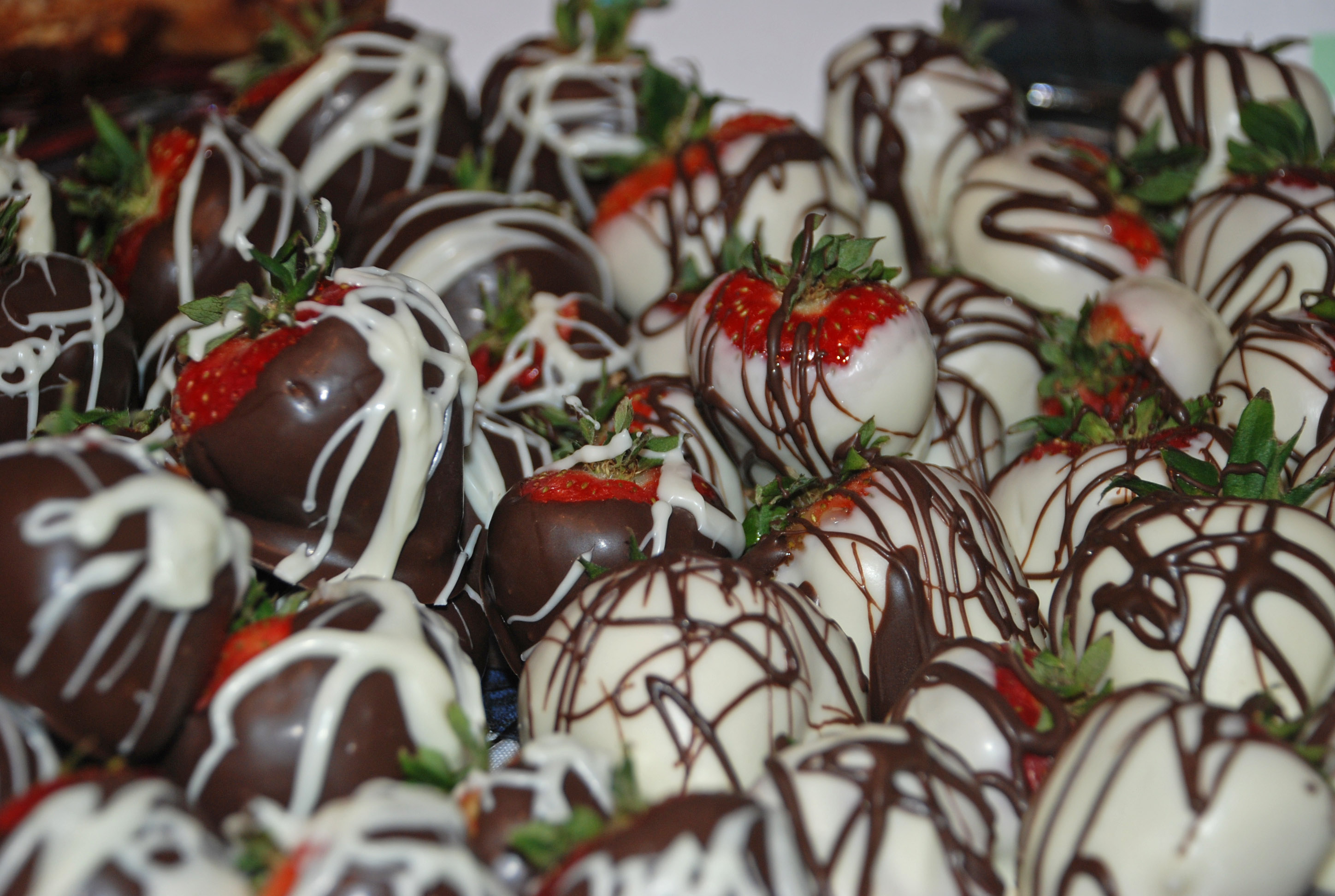 Brief Description

A delightful sweet wonderful for special occasions.

Main Ingredient

Strawberries, chocolate

Recipe Type: Public

Notes:

If chocolate in bowl starts to cool too much and thicken, simply re-heat in microwave for a few seconds and continue the dipping process.

Posted By: mcarr
Ingredients:
18 whole - strawberries
6 ounces-weight - chocolate for melting
6 ounces-weight - white chocolate for melting
Directions:
Rinse strawberries and allow to dry overnight. In separate microwavable bowls, melt dark chocolate and then white chocolate. Line a counter or baking sheet with waxed paper. Dip strawberries in one chocolate or the other, allow extra chocolate to drip back into bowl, and lay strawberry on wax paper to cool and harden. Then cross-dip strawberries, if desired, dipping chocolate ones half into white chocolate and vice-versa, for colorful display. Lastly, use a fork to lightly drizzle white or dark chocolate across dipped strawberries and allow to cool.
---