Chicken Wings
Tell a Friend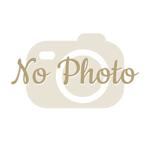 Main Ingredient

Tags:

Notes:

I use the Spicy Apple, which is not too spicy, just has a little heat, but you can substitute with whichever flavor you prefer. I do about 20 wings each time as that is about all that will fit in the Large BGE on a single rack. You could do more the same way if you have the multi-level racks.
Ingredients:
- Thawed and Dried Chicken Wings
- Simply Marvelous Spicy Apple Rub
- Coarse Kosher Salt
Directions:
Dry brine the wings by laying them out on a wire cooling rack in a cookie sheet. Lightly sprinkle the wings on both sides with the Coarse Kosher Salt. Put in the refrigerator over night.
Light the BGE and get to 300 degrees. Add a small piece or two of apple wood to the coals and put the heat deflector in. Put in the grate and arrange the wings over the heat deflector plate, skin side up. Smoke until wings are 165 degrees.
Another option is to get the wings to about 140 then take them out of the grill, remove the deflector plate, put the grilling grate back and then finish the wings over the hot coals. This can crisp the skin up much better, but you have to move fast as they can burn quickly.
---