Blistered Green Beans with Garlic
Tell a Friend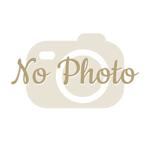 Main Ingredient

Green Beans

Recipe Type: Public

Tags:

Notes:
Directions:
⅓ cup extra-virgin olive oil
1 lb. green beans, trimmed, patted dry of any surface moisture or condensation
Kosher salt
6 garlic cloves, sliced
1 Tbsp. capers, drained, chopped
1 tsp. crushed red pepper flakes
Heat oil in a large skillet over high until shimmering. Add green beans (the dryer they are, the less they will spatter when they hit the oil) and cook, covering skillet as needed if beans are spattering, until browned underneath, about 3 minutes. Turn beans with tongs and redistribute so they brown evenly (don't toss them since hot oil can easily slosh out of skillet if you try to show off). Continue to cook, turning occasionally, until browned all over and tender, about 5 minutes longer. Season with salt. Add garlic, capers, and red pepper flakes. Cook, tossing occasionally, just until garlic turns golden, about 1 minute.
Transfer beans to a platter. Spoon caper-garlic mixture over and pour some oil over too; season with salt.
---