Biscuit-wrapped Meatballs
Tell a Friend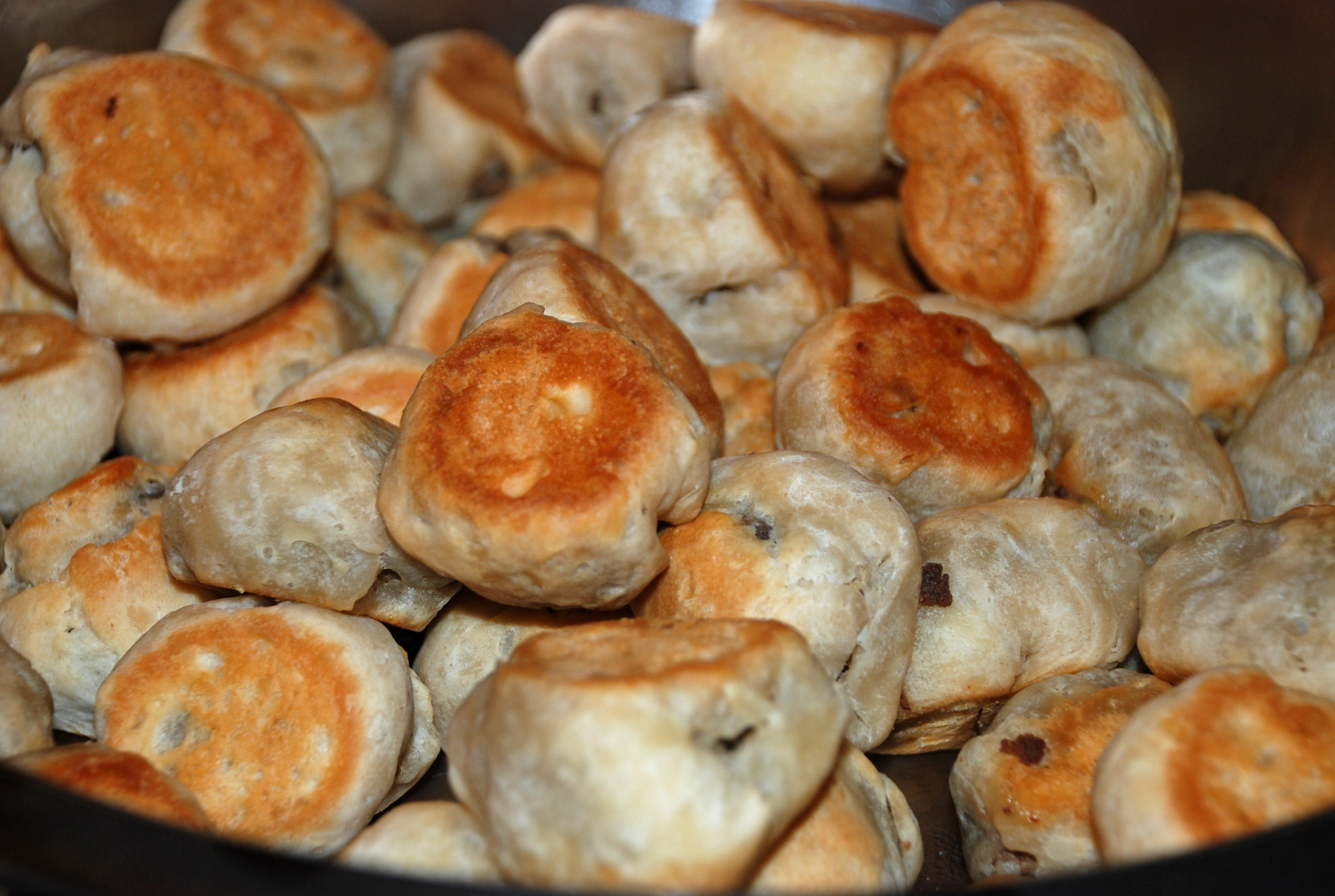 Brief Description

Help yourself to this hefty appetizer of delicious spicy meatballs wrapped in a layer of golden biscuit.

Main Ingredient

Ground beef

Recipe Type: Public

Source:

Tags:

Breakfast/Brunch Family Holidays Kid-Friendly Dairy-Free Make-Ahead Party Large groups Baby Shower

Notes:

Keeping the meatballs small is key to being able to wrap them well with the biscuit dough later. I often make the meatballs the night before, refrigerate, and then pull out the next day for wrapping and baking. Makes the day of the event easier.

Posted By: mcarr
Ingredients:
1 pounds - ground beef
2 slices - bread
1 whole - egg
1 cloves - garlic
1/2 - green pepper chopped finely
1/2 - onion finely chopped
1 teaspoons - salt
1/2 teaspoons - black pepper
1 tablespoons - worcestershire sauce
1 teaspoons - lemon juice
1 cans - canned biscuits large, 10-count
Directions:
Dampen slices of bread with a little bit of water; ring out any excess moisture, and then tear bread into tiny pieces.
In large bowl, mix all ingredients except canned biscuits in a large bowl. Then shape into small (1-inch) balls.
Fry in hot cooking oil over medium-high heat for approximately 5 minutes or until thoroughly browned and cooked through, turning once.
Remove and place on paper towel lined pan or plate and allow to cool thoroughly. (At this point, if you're making ahead, refrigerate the meatballs overnight or until ready to wrap with biscuits).
Separate each canned biscuit into three equal parts; use one part to wrap around one meatball, completely enclosing the meatball, spreading the biscuit gently around the meatball until covered.
Place wrapped meatballs on baking sheet lined with aluminum foil and sprayed with baking spray and bake at 350 degrees F for 10-12 minutes or until biscuit dough is lightly browned.
Keep warm and serve immediately. These do well in a warmer, also, for buffet type events.
---