3-Ingredient No-Bake Blueberry-Oat Dessert Bar
Tell a Friend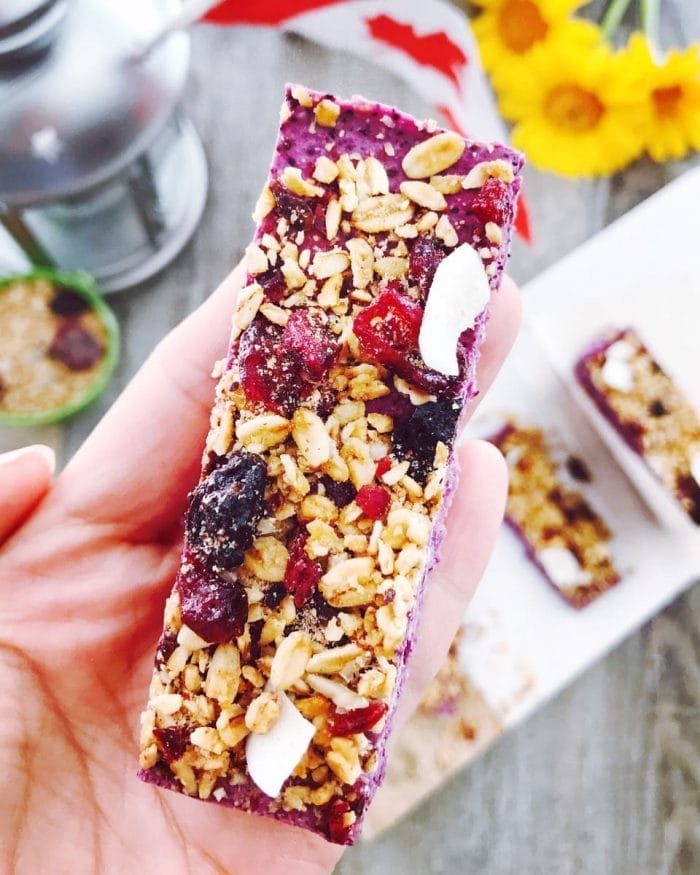 Directions:
1.Separate granola into two bowls: one cup and 1/2 cup. From the bowl with one cup of granola, separate all dried cranberries and other nuts into another bowl.
2.Combine the plain granola, blueberries and coconut oil in a food processor. Blend until smooth, and pour into a bread pan.
3.Decorate the top of the blueberry mixture with the remaining 1/2 cup granola and the leftover fruit and nuts.
4.Freeze for 4+ hours. Cut to serve.
---