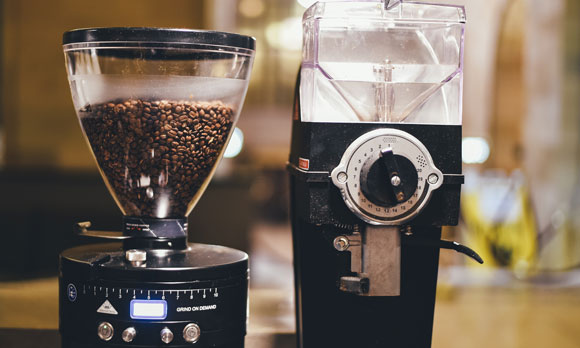 Photo by Crew on Unsplash
Would You Like Some Coffee With That?
When it comes to cooking, it's great fun to experiment with new ingredients – ingredients that are new to you and new to your recipes. One ingredient that fits the latter description is coffee.  Now, there are sure to be those among you who have a great coffee cake recipe that is no doubt delicious and a family favorite. But, there are a number of other ways to add coffee to a variety of recipes and enhance their flavor, for your family's collective palate.
Indeed, now that research has shown the benefits of coffee in reducing your mortality rate – that's a pretty big bonus for coffee drinkers and a great reason to start including it in some of your home-cooked recipes.
As a Rub
Adding coffee to your home-made meat rub mix, as a minor element or a major one, can work really well. And, it's quite a simple way to include coffee into your cooking. You can just use the ground coffee you have at home and add it as a meat rub you think can handle the coffee hit.
If you'd like a little more guidance, then a rub with paprika, chilli and a touch of ginger would work well on beef – joints or burgers. And, if you need any more encouragement, it's easy to prepare, rub onto the meat and even gives the joint you choose a nice little shine to it, once its cooked.
Eat it For Breakfast
Don't just drink coffee at breakfast – eat it too! It can be combined with butter and spread atop your pancakes. Or, if you're in the mood for fried eggs with a homemade sauce, stir some home-brewed coffee into it, for an enjoyable and tasty kick to get you going in the morning. If you'd rather stick with drinking your coffee for breakfast, there are ways to make delicious tasting coffee without a machine. Sure, it might take a little time, but the results will be worth it. Trust us.
Caffeinate Your Desserts
Aside from adding coffee to cake mixes, there are other ways to enjoy the flavor of your favorite beverage while enjoying a delicious dessert. If you're ever making a chocolate dessert, then some coffee will probably work well too, as the two flavors complement each other. Or, for something a little different, how about adding some ground coffee to your oats when you're making up a batch of granola? It will give an energy boost and flavor kick, too.
Coffee is a great ingredient that can lift your dish – provided you use it in the right quantity and with the right ingredients. But, with a little experimenting, we know you'll enjoy a coffee kick with many of your home-made delights.
Guest Post by Jess Walter.
Jess Walter is a freelance writer and mother.  She loves the freedom that comes with freelance life and the additional time it means she gets to spend with her family and pets.