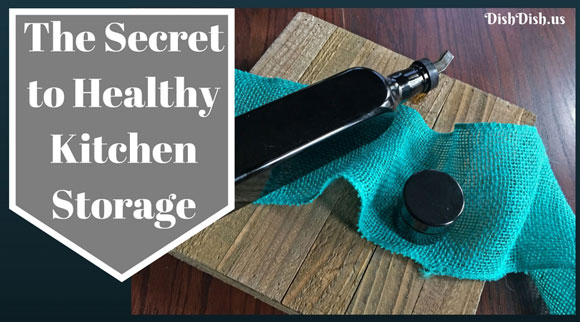 Keeping exotic cooking oils, spices and vinegars in the kitchen in appropriate storage containers that can protect those ingredients as well as preserve them so they are available for use as long as possible proves to be a difficult task.
I mean, if I've gone to all the trouble to pick out favorite seasonings and ingredients (perhaps expensive ones, at that), don't I want to be sure to store them safely and effectively and preserve them well?
Of course! And I've found a fantastic resource for doing just that.
Healthy Storage for Oils, Spices, and Herbs
Infinity Jars containers are ultraviolet (a beautiful dark glass that looks sharp in any kitchen) and are the perfect healthy storage option for cooking oils, homemade salad dressings, vinegars, expensive or exotic spices, as well as freshly harvested herbs.
I tried out the 500 ml Square Glass Bottle with Oil Spout along with the 50 ml Glass Classic Screw Top Jar.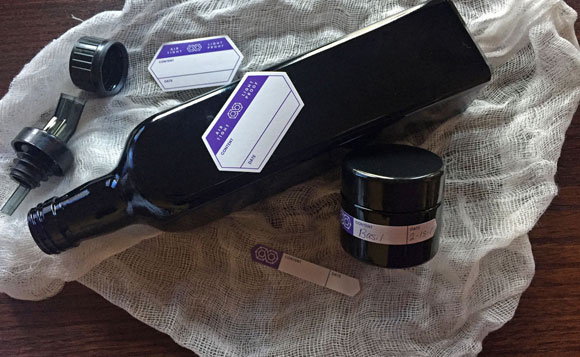 The square glass bottle looks fabulous, has a screw-in oil spout that fits securely and is perfect for doling out just the right amount of oil into the pan when needed (without dripping or making a mess)
It also comes with a screw cap for storage when the spout is not in use (easy to store it either way – I've left the spout in it on the counter since I use the oil in that bottle almost every day).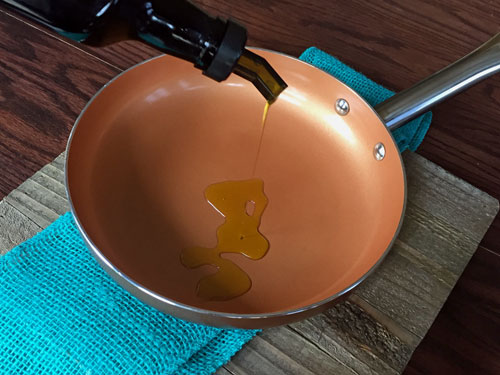 I have a very small AeroGarden herb garden that I started after the holidays, and harvest little bits of basil, dill and parsley as the plants grow; usually it's just enough to use in the dish I'm making that day, but I didn't have a good way to preserve the herbs when I needed to harvest some off the plant but wasn't quite ready to use it.
The small screw top jar is just the right size and venue for storing my extra basil leaves (which is the plant growing the fastest at the moment) until I'm ready to use them.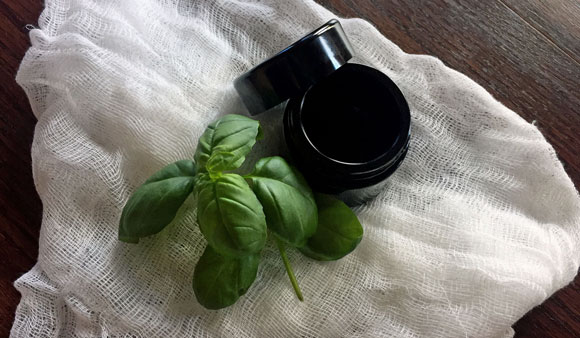 Best Features of these Healthy Storage Jars
They are airtight, leakproof and lightproof.
My fresh herbs stayed fresh for over two weeks without any other treatment besides placing in the container (otherwise, they are wilted and practically dried up within 24 hours).
The ultraviolet glass keep the ingredient from losing its flavor or scent.
The bottles and jars are dishwasher safe (though the pouring spout needs to be washed and dried – immediately – by hand; being sure to wait until the spout is completely dry before using it again).
They came with two label stickers each, so I can easily label the container (and change the label as needed since more labels can be purchased).  This is perfect because the dark containers are pretty much impossible to see through, so you would always be guessing the ingredients otherwise – ha!
They look so nice on the counter.
The Science Behind the Storage Jars
The science behind how the jars work is fascinating, and test results show how they kept chives fresh and green for two months or kept a small tomato red and vibrant for seven months! It's pretty amazing to see the difference this kind of healthy storage makes.
If you are looking for a convenient, stylish, healthy way to store your fresh ingredients, you can't go wrong with these amazing jars, bottles and containers.
They also carry short and tall screw top jars, cosmetic bottles such as roller and dropper bottles, multiple size bottles with spouts, and apothecary jars (perfect for storing essential oils, homemade lotions or salves, etc.).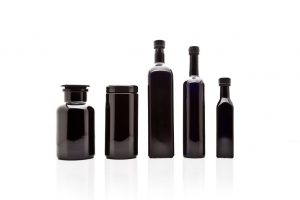 Their variety packs are the best way to get the most bang for your buck and offer a great way to try out multiple items.
Do you have favorite healthy kitchen storage tips to share?  Please leave us a comment below with your suggestions and ideas.