Whether tailgating at a football game or some other sport venue, how do you decide which tailgating recipes to prepare that day?  Are you always cooking for a large group or a small crew?
Our household is excited for football season to be upon us once again, but whatever your favorite sport or event, we have gathered 7 amazing tailgating recipes to share with you (click on the picture or name of the recipe to access detailed recipe for saving, sharing, or printing).
Most of them are easy to either prep or completely make up ahead of time, ready to dump in a crockpot, throw on the grill, or serve up immediately when you arrive.
Turkey & Roast Beef Muffuletta – These sandwiches are made on Italian bread with chopped olive seasoning mixture.  Make them ahead and wrap in wax paper or foil before refrigerating; then cut and serve at your destination.  Super easy and incredibly delicious!
Slow Cooker Beer-Braised Sausages with Onion – After being lightly browned, sausages are cooked in the crock pot with brown sugar, mustard, onions, and seasonings until ready to serve.
Southwest Turkey Sliders – Prep these turkey patties the night before and refrigerate; then pop on the grill at the game and have hot food ready in no time.
Colorful Chili – Brown the ground beef the night before, and then dump all the ingredients into the crock pot to cook for a couple of hours before serving; a thick and hearty meal especially on a cold, blustery day.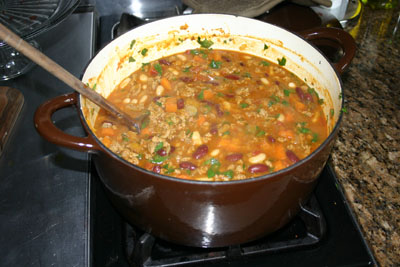 Jessie's 7-Layer Taco Dip – Use low-fat, low-salt ingredients for a healthier version of this traditional taco dip; make ahead the day before and refrigerate, keeping it cool until ready to serve.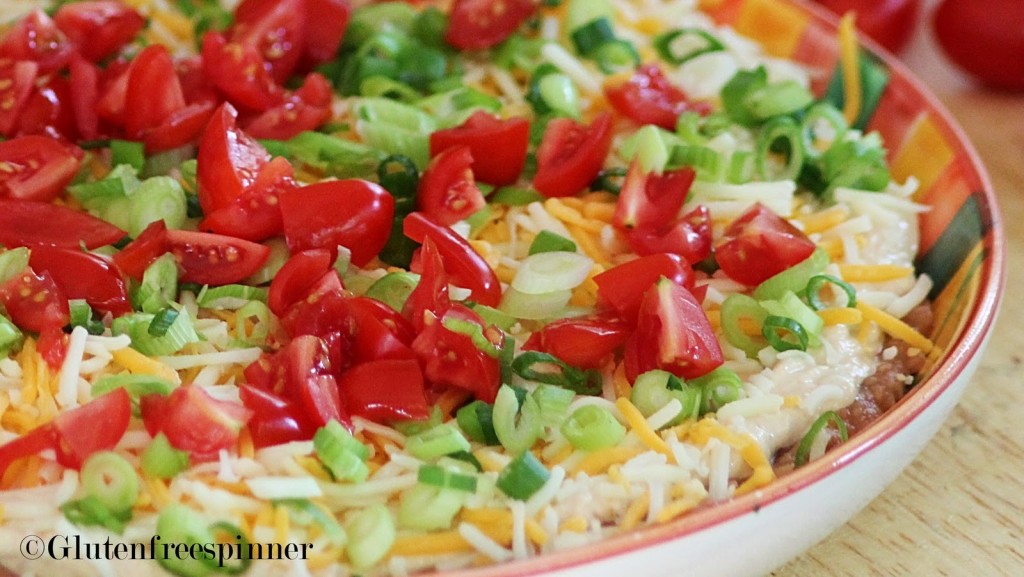 Italian Style Hobo Bundles – A full meal cooked over the grill in a foil packet; meatballs with veggies and seasonings.  The packets can be made up ahead of time!
Joan Beifus' Trucker Beans – This hearty meal of sausage and a variety of beans is prepped in a skillet and then cooked over low heat either in the oven or a crockpot.
At what type of events do you enjoy tailgating?  Do you have traditions around any particular dishes or recipes you always prepare for those events?
We enjoy hearing from you and what you think of these recipes or your own favorite ideas for tailgating.