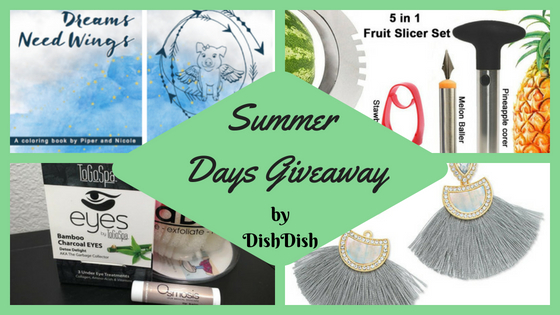 This month we have partnered with a few other local businesses to provide a fun summer days giveaway of items that will help you relax and enjoy your summer (and with the fruit slicer tools – the kids can pitch in and have fun helping in the kitchen prepping fruits and veggies for meals or guests).
First up is the Dreams Need Wings inspirational coloring book – filled with beautiful images, inspiring quotes, journaling pages, and tips for decluttering your mind and home, all in a bound book that will lay flat for easy coloring! So grab a few coloring pencils or markers and get ready to relax and color your world while being inspired by this fun gift.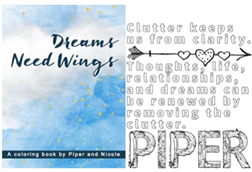 Next item in the giveaway package is a 5-Fruit Slicer gadget set provided by Dish Dish. This terrific gadget set includes a pineapple peeler / corer, strawberry huller, watermelon slicer, melon baller and v-tool, as well as an avocado tool for splitting, pitting, and slicing avocados. All gadgets are dishwasher-safe for easy clean-up, too!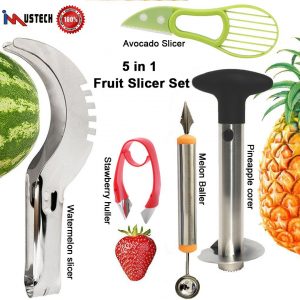 Our friends over at SkinBasix have thrown in a skin care set that includes a fluffy body scrubber, an Osmosis lip balm to protect your lips for the summer, and an eye mask for calming and soothing those tired eyes, refreshing them for your next summer party. Can anyone say relax?!?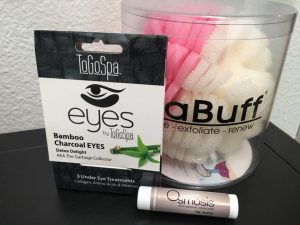 Susan Jones with Premier Jewelry is sending our lucky winner a pair of these beautiful tassel earrings that can be worn either with the single gem stud or with the tassels added on for some fun flair this summer.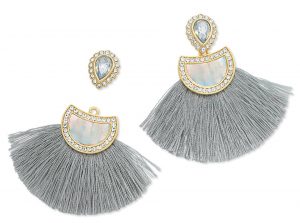 Last but not least, our giveaway winner will receive a Monat Super Moisture Masque! Does the summer time dry out your tresses? Super Moisture Masque treatment will rescue your hair and provide nourishing moisture replenishment to restore dry, dull, brittle hair to its soft, silky condition, helping you look and feel fabulous this summer.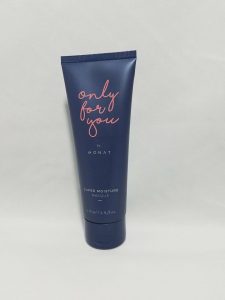 We hope you enjoy some time to yourself and with family and friends this summer season, whether traveling or enjoying a nice staycation – here's to relaxing, having fun, playing games, enjoying each other, and making great memories this summer!


Make Your Own Fun this Summer:
Dog Days of Summer Frozen Fruit Slush Punch
The Best Fresh Strawberry Recipes for Your Summer
Amazing Easy Recipes for Summer