Here at Dish Dish you can view your cookbook full of recipes as a PDF (complete with option to include pictures or not).  Now you can download your PDF cookbook with all your recipes and save it to your computer or device, so you can reference your recipes even without internet access.  Recipes are loaded into the PDF in the order they were entered into your account on the site, but you can easily search to find specific recipes.  We hope you enjoy having this additional option for organizing and referencing your favorite recipes.  Let us know what you think!
The PDF cookbook download option is located on the "My Cookbook" page; so after clicking on "My Cookbook" at the top of any page, see the box of options and choose "Download PDF" (the screen shot below has that area highlighted with an arrow pointer).  A box will open with the option of choosing for pictures to be downloaded with recipes, too.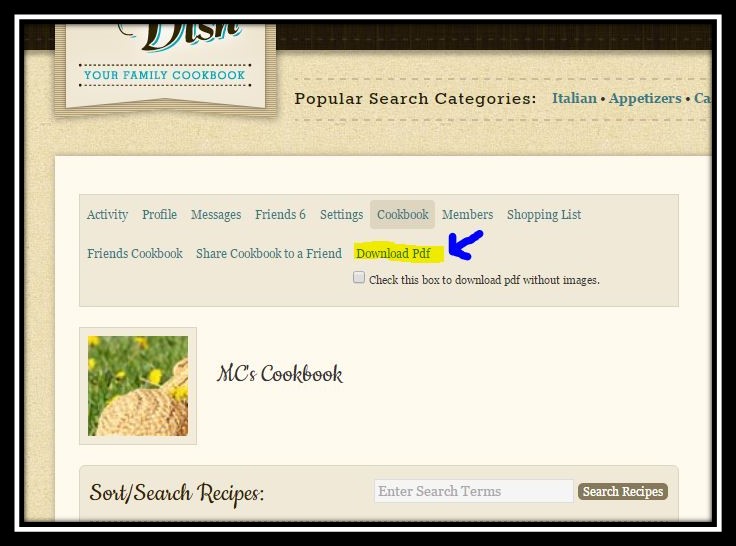 Please leave us a comment below if you have enjoyed the option of downloading your recipes as a PDF or have other ideas for us.  We love to hear from you!