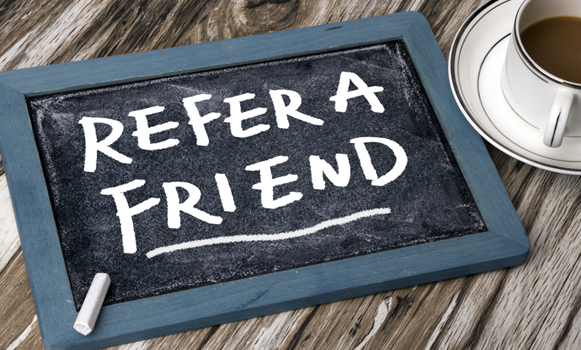 We are proud to announce the launch of our "Refer a Friend" program for Dish Dish.  When you invite a friend or family member to join Dish Dish Deluxe with you, so they can enjoy less stress around planning meals for their family with all their recipes in one place, the ability to save and edit and share favorite recipes easily, as well as keep track of their menu and shopping list synced across all their mobile devices, we will send you a reward!
Once your friend or family member joins the Dish Dish Deluxe club, send us an email to contest at DishDish.us with your friend's name, and we will send you (within 3 days) your choice of a $5 Amazon gift card or $5 via PayPal.
We look forward to inspiring your friends and family members to enjoy family meals around the dinner table and reduce the stress and time required for planning meals, getting the grocery shopping list together, and prepping meals the whole family can enjoy sharing.
Be a super friend, and invite your friends today!  They can sign up for their own Dish Dish Deluxe online recipe box account any time.  (Of course, we offer a 100% money-back guarantee, and members are free to cancel at any time).
If you have any questions about the program, please reach out to us at [email protected]
Here's to dishin' with your friends and family!