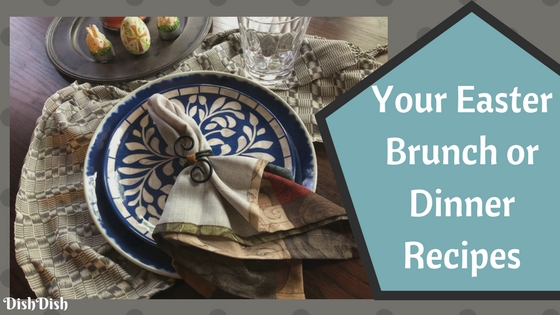 Easter – the grass is turning green, green leaves are budding out on all the trees, and our back yard is a sea of bright spring green – you know, that yellow-green that's bright and lively before many of the things turn a darker shade of green as they mature. It finally looks like spring is here!
I love that feeling at Easter, making the holiday an even greater celebration – He is Risen! – and life is springing forth no matter which direction you turn your head: flowers, grass, trees, chirping birds, the vibrant blue sky, and a slight breeze bringing the fresh scent of blooms.
As your family gathers this holiday weekend, and you prepare to reflect, celebrate, and rejoice, pick a couple of these delicious recipes and enjoy for your Easter brunch or dinner menu (remember you can save these recipes to your own cookbook here at Dish Dish and add photos and notes, add ingredients to your shopping list, and share the recipes with family and friends).
Don't stress too much over it, though; remember to take a deep breath and simply enjoy the time together (even if not every detail turns out the way you had hoped).
First, the night before Easter, one of our favorite things to do is make the Easter Cookies and share the story of Easter with the kids (let the kids help make them the night before, put the cookies in the oven, and wake up to the finish of the story).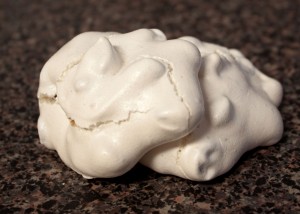 For your brunch, this Sausage Brunch Casserole can feed a crowd and is relatively simple to put together (allowing about 35 minutes for it to bake and set up before serving). With a crust of crescent roll dough topped with crumbled sausage, cheese, and eggs, it is quite filling and delicious. You can also make it without the crust – more like a frittata, if you will.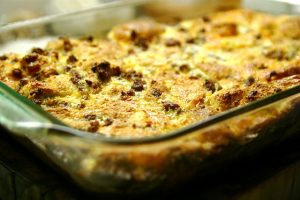 If you are having a large dinner, it is quite likely that you have chosen ham as your main dish. If so, this Maple and Brown Sugar Glazed Ham recipe is super easy and simple, and makes a terrific centerpiece for your table as well as a delicious main course for the meal! Studding it with cloves not only gives it tremendous flavor, but makes it look fabulous, too. It's glazed with maple syrup, apple juice, brown sugar and a dash of mustard.
Somehow, spring and Easter always brings to mind platters of deviled eggs – maybe a few too many memories of church potlucks and picnics. But if you have a hankering for some deviled eggs, whether you choose a more modern Avocado Deviled Egg, possibly the Bacon and Balsamic Deviled Eggs or a Traditional Deviled Egg recipe, these are great for either brunch or a side dish with your dinner.  (And if you're really creative, you can decorate them to look like baby chicks hatching – oh my!)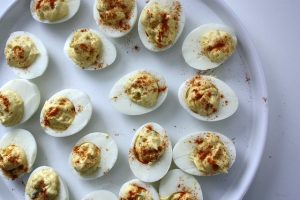 Apple Gorgonzola Salad is colorful and full of robust flavor with apple slices, gorgonzola cheese (or your favorite crumbled cheese), walnuts and dried cranberries tossed in either homemade Italian vinaigrette or your favorite store-bought version.
Not to forget dessert, I love having Pineapple Upside Down Cake (especially because it tastes even better if you make it the night before and let it sit in the fridge until ready to serve the next day, allowing the flavors to really soak in). Additionally, using a cake mix makes it that much easier to get put together and in the oven.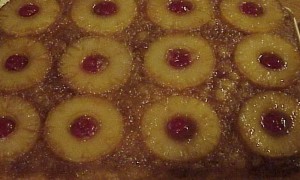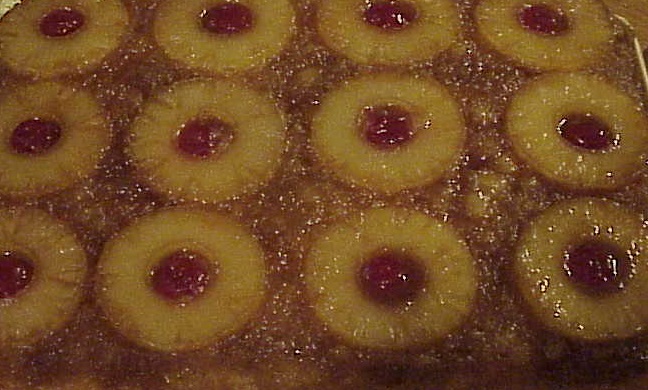 Of course, there are lots of other dishes you could serve up with your Easter brunch or dinner, and we would love to hear about your favorites in the comments below. Does your family have strong Easter meal traditions or do you always do something different depending on how you feel that year?  I always enjoy hearing your story.
Wishing you and yours a Happy Easter!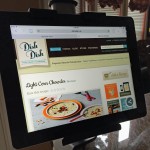 Save all of your favorite family recipes digitally in your own Dish Dish online cookbook
for easy finding, sharing, and dishing up with friends and family
both at home and around the world.