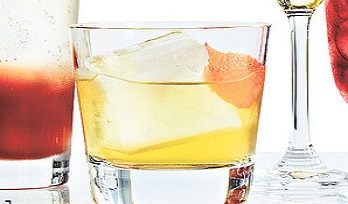 Prep Time: 3 min
Number of Servings: 1
Brief Description
Summer sipper
Number of Servings:
Only quantities of ingredients are changed; recipe Directions below will not reflect those changes.
Ingredients:
1 1/2 - Orleans Herbal
1 - Bittermens Amere Sauvage
1 - Dry Gin
- Grapefruit twist
Directions:
Fill an Old-Fashioned glass with ice. Add 1½ ounces Orleans Herbal, 1 ounce Bittermens Amère Sauvage and 1 ounce dry gin. Stir gently and garnish with a grapefruit twist.
Brief Description
Summer sipper
Source
WSJ Off Duty, 7/13/2013, by Sarah Karnasiewicz
Print Recipe