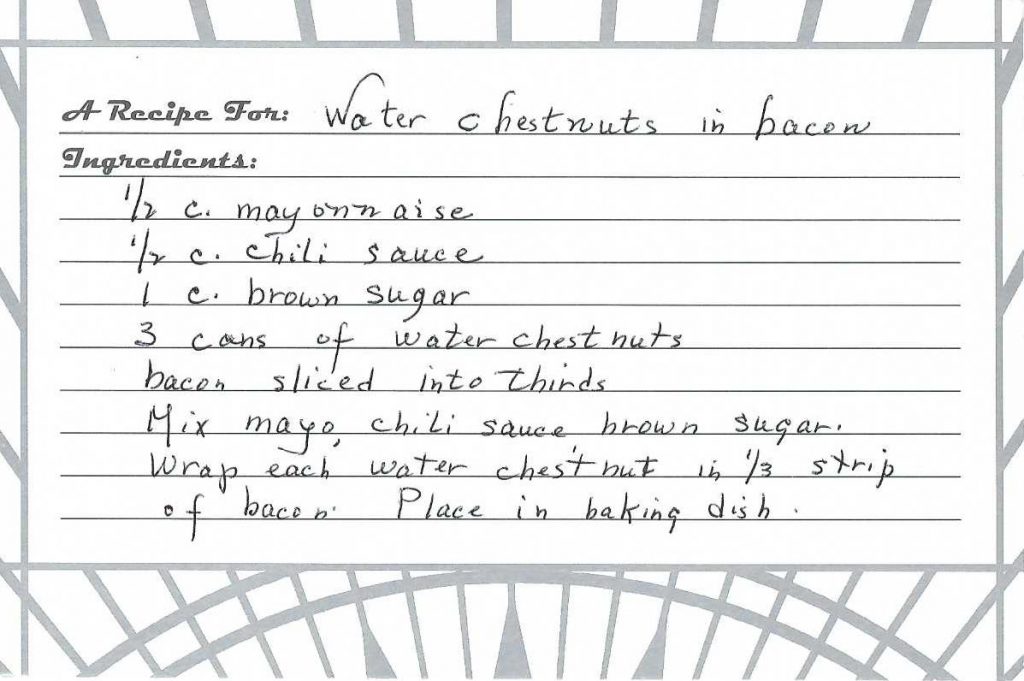 Ingredients:
1/2 cups - Mayonnaise
1/2 cups - Chili sauce
1 cups - Brown sugar
3 cans - Water chestnuts
- Bacon, sliced into thirds
Directions:
Mix mayo, chili sauce, brown sugar.
Wrap each water chestnut in 1/3 strip of bacon. Use toothpicks to hold, if needed. Place in baking dish. Pour mayo mix over water chestnuts. Bake in 350° oven for 30-40 minutes. Serve hot.