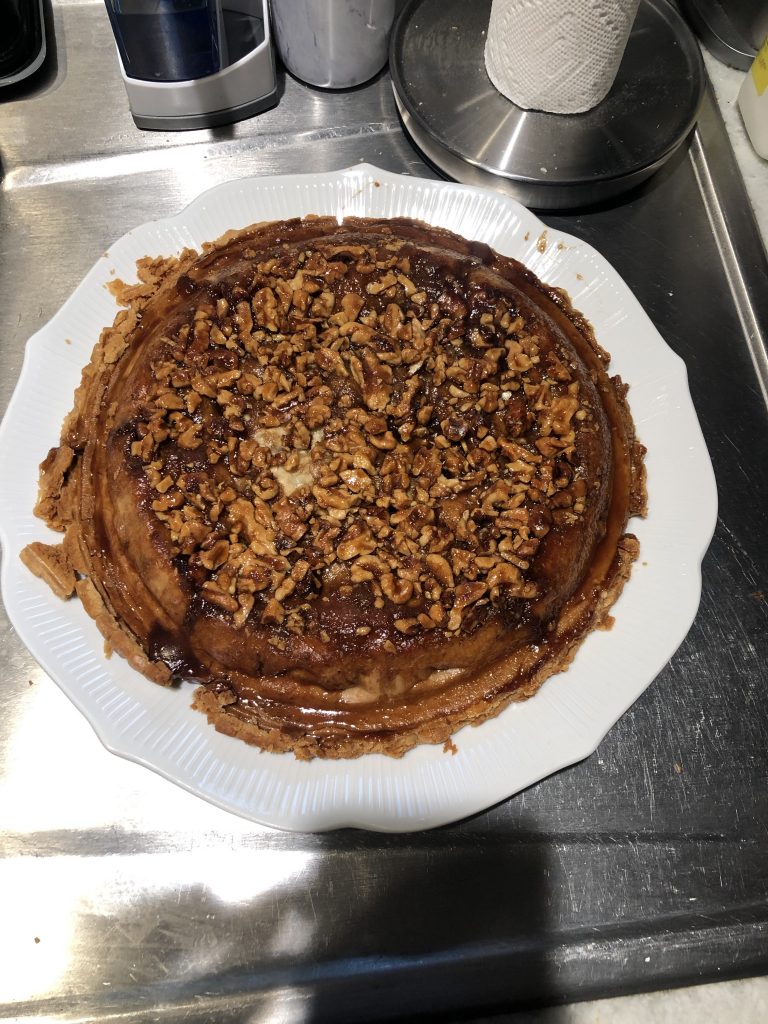 Prep Time: 15 min
Cook Time: 40 min
Number of Servings: 8
Brief Description
A delicious twist on apple pie
Number of Servings:
Only quantities of ingredients are changed; recipe Directions below will not reflect those changes.
Ingredients:
1/3 cups - Butter, Melted
1/2 cups - Walnuts, Chopped
1/2 cups - Brown sugar
1/3 cups - Sugar
2 tablespoons - Flour
1/2 teaspoons - Nutmeg
1 tablespoons - Cinnamon
5 cups - Fiji apples, Peel and sliced
2 - Unbaked pastry crusts
Directions:
Spread on the bottom of a 9" pie pan:
Melted butter
Chopped walnuts
Brown sugar
Top with one unbaked pastry crust
Peel and slice 5 cups of apples. Mix with sugar, flour, nutmeg and cinnamon. Place mixture on top of the unbaked pastry crust. Top with second pastry crust. Flute edges and cut slits on top. Bake 18 minutes at 425°. Reduce temperature to 350° for 40 minutes. When the pie is finished baking, hold a serving plate on top and carefully but quickly invert pie. (Be sure to use hot pads to prevent burning yourself!)
Serve slightly warm with a scoop of ice cream.
Brief Description
A delicious twist on apple pie
Print Recipe