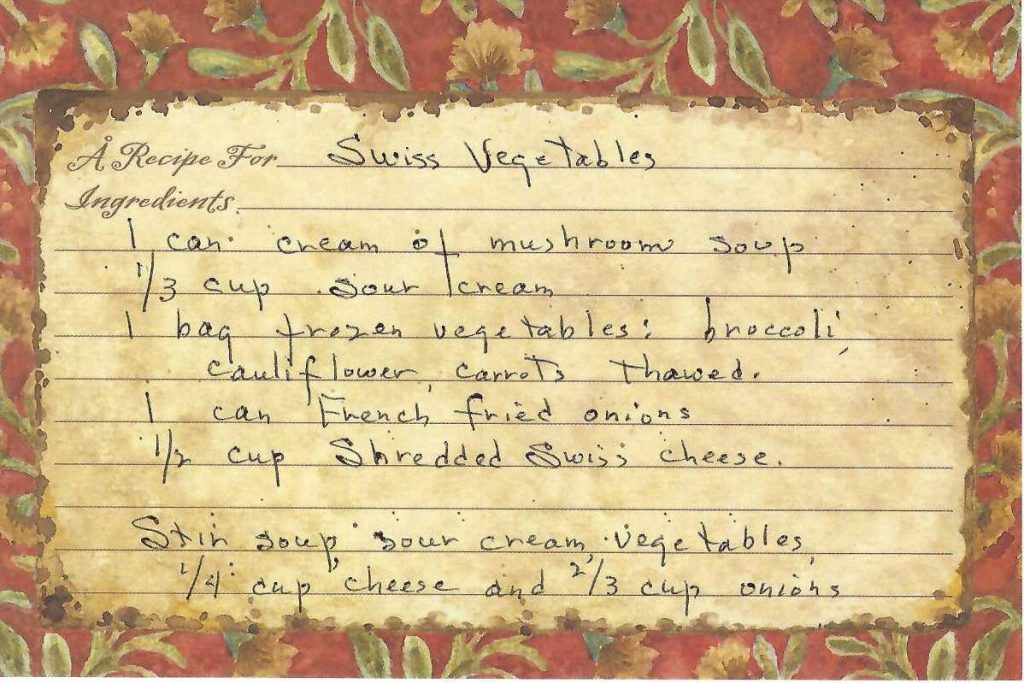 Number of Servings:
Only quantities of ingredients are changed; recipe Directions below will not reflect those changes.
Ingredients:
1 cans - Cream of mushroom soup
1/3 cups - Sour cream
1 bags - Frozen vegetables, broccoli, cauliflower, carrots; thawed
1 cans - French fried onions
1/2 cups - Swiss cheese, shredded
Directions:
Stir soup, sour cream, vegetables, 1/4 cup of cheese and 2/3 cup of onions. Place in casserole dish.
Bake at 350° for 40 minutes. Stir. Remove from oven and sprinkle remaining cheese and onion over the top. Bake 5 more minutes. Serve.