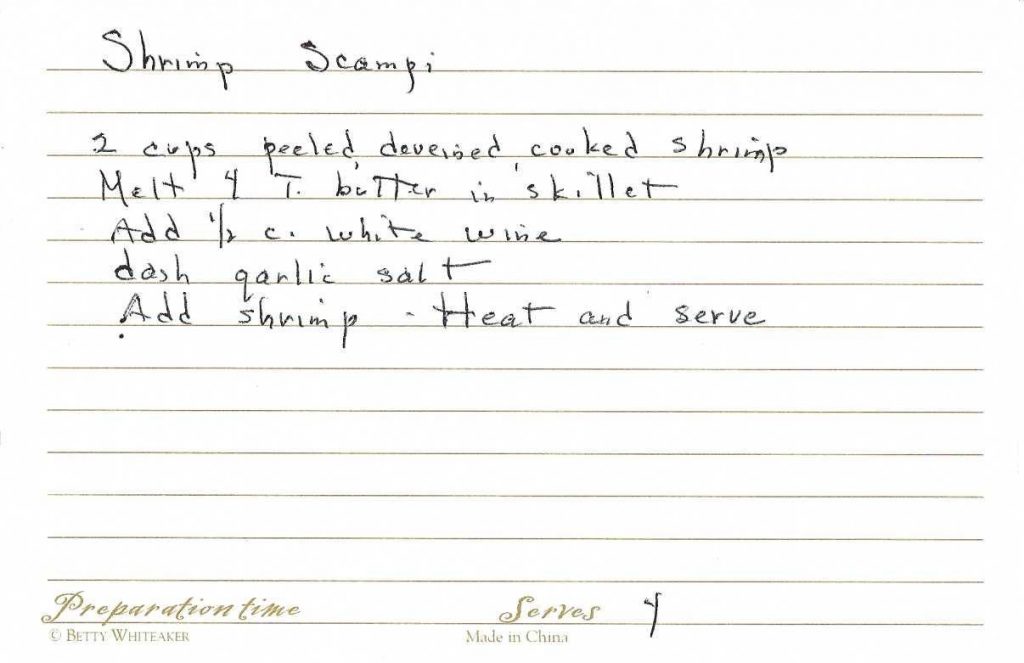 Number of Servings:
Only quantities of ingredients are changed; recipe Directions below will not reflect those changes.
Ingredients:
2 cups - Shrimp, cooked, peeled, de-veined
4 tablespoons - Butter
1/2 cups - White wine
1 dashes - Garlic salt
Directions:
Melt butter in skillet. Add wine and garlic. Add shrimp -- heat and serve.