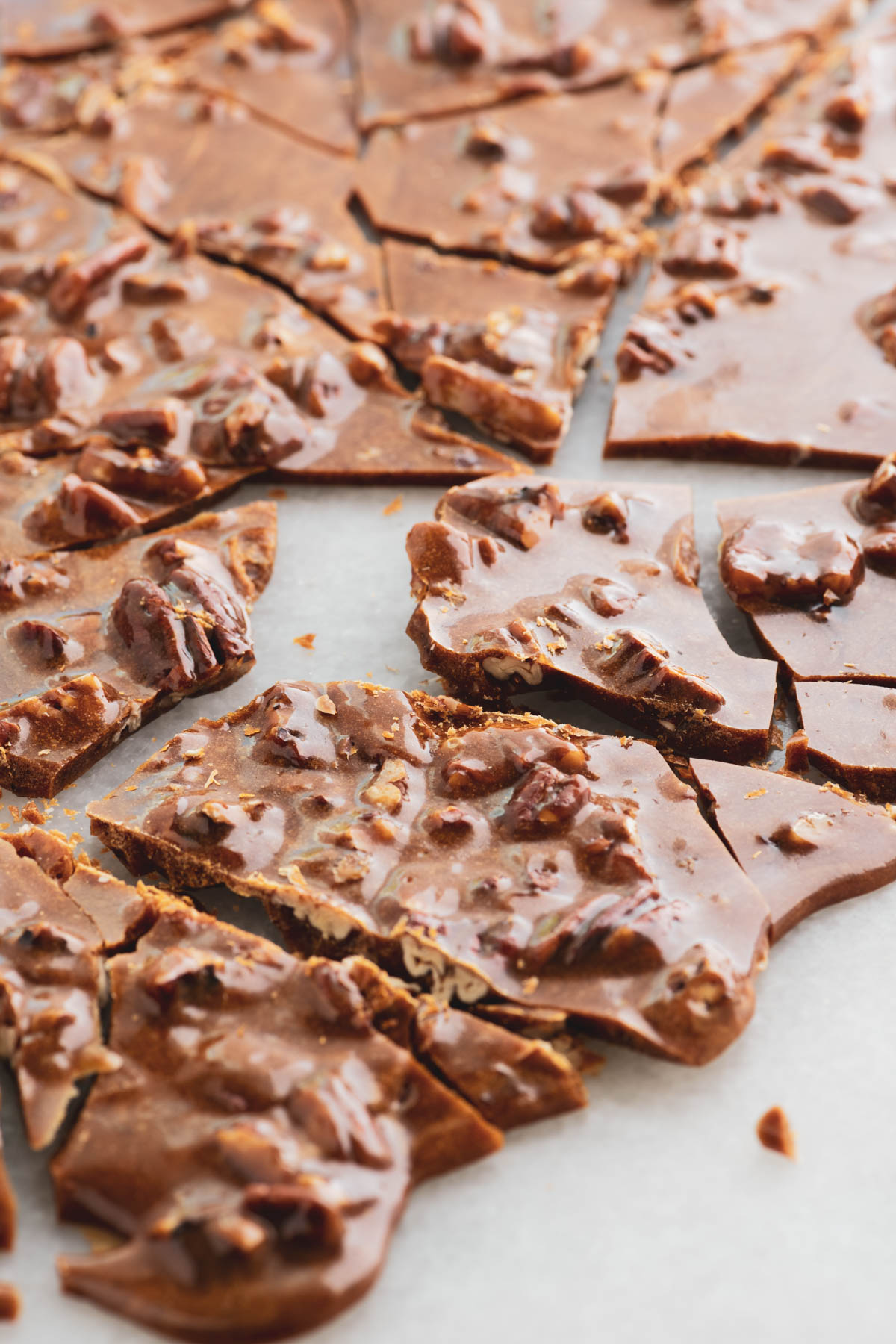 Prep Time:
Number of Servings: 8
Number of Servings:
Only quantities of ingredients are changed; recipe Directions below will not reflect those changes.
Ingredients:
1 cups - packed cup brown sugar
3/4 cups - cup maple syrup
4 - Tbsp unsalted butter
1 cups - cup chopped toasted pecans
1/2 teaspoons - tsp baking soda
1/4 teaspoons - tsp salt
Directions:
Put the sugar and maple syrup in a heavy bottomed saucepan and bring to a boil, stirring every once in a while to dissolve the sugar.
Add the butter and continue to cook over medium heat until the thermometer just reaches 300F. Watch it very carefully toward the end because the mixture can burn.
Just as the thermometer comes to 300F remove the pan from the heat and add the nuts, salt, and baking soda. Stir quickly to combine and then immediately pour onto your prepared baking sheet, spreading out thinly.
Let the brittle cool at room temperature until hard, then break into pieces.
Main Ingredient:
maple syrup
Prep Time:
Notes
Need a candy thermometer and parchment paper (or spray oiled like Pam aluminum foil). Us about a 2 quart sauce pan.
Source
https://theviewfromgreatisland.com/salted-maple-pecan-brittle/
Print Recipe