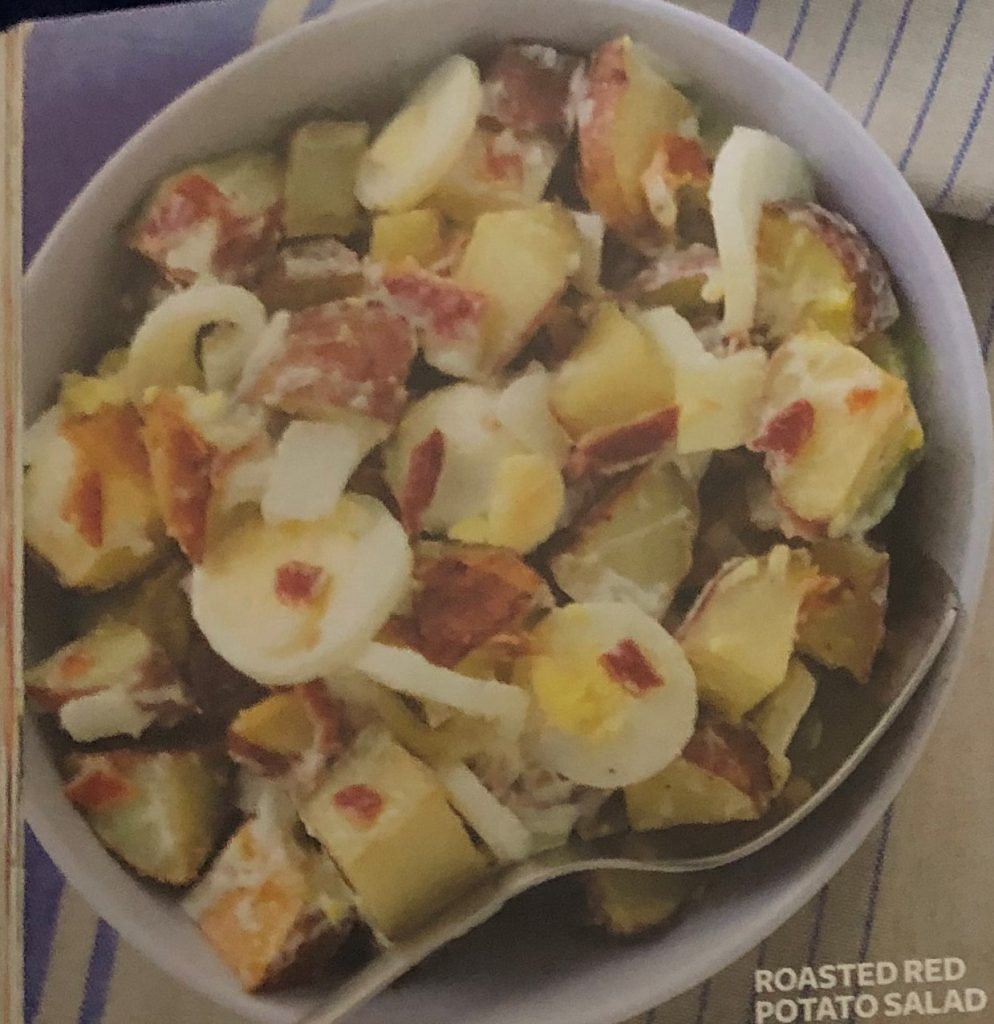 Prep Time: 30 min
Cook Time: 10 min
Number of Servings: 8
Brief Description
Quick and Easy Potato Salad!
Number of Servings:
Only quantities of ingredients are changed; recipe Directions below will not reflect those changes.
Ingredients:
2 pounds - Red Potatoes, Cut into 1-in. cubes
1 - Medium Onion, Chopped
4 - Large Hard Boiled Eggs, Sliced
6 - Bacon Strips, Cooked and Crumbled
1 cups - Mayonnaise
1/2 teaspoons - Salt
1/4 teaspoons - Pepper
Directions:
1. Preheat oven to 400°. Place potatoes in a greased 15x10x1-in. baking pan. Bake, uncovered, until tender and golden brown, stirring occasionally, 25-30 minutes. Cool for 15 minutes.
2. Transfer to a large bowl; add onion, eggs, bacon, mayonnaise, salt and pepper. Toss to coat. Cover and refrigerate for several hours or overnight.
Brief Description
Quick and Easy Potato Salad!
Notes
If you would like to, add some paprika and parsley when it comes out of the fridge.
Print Recipe