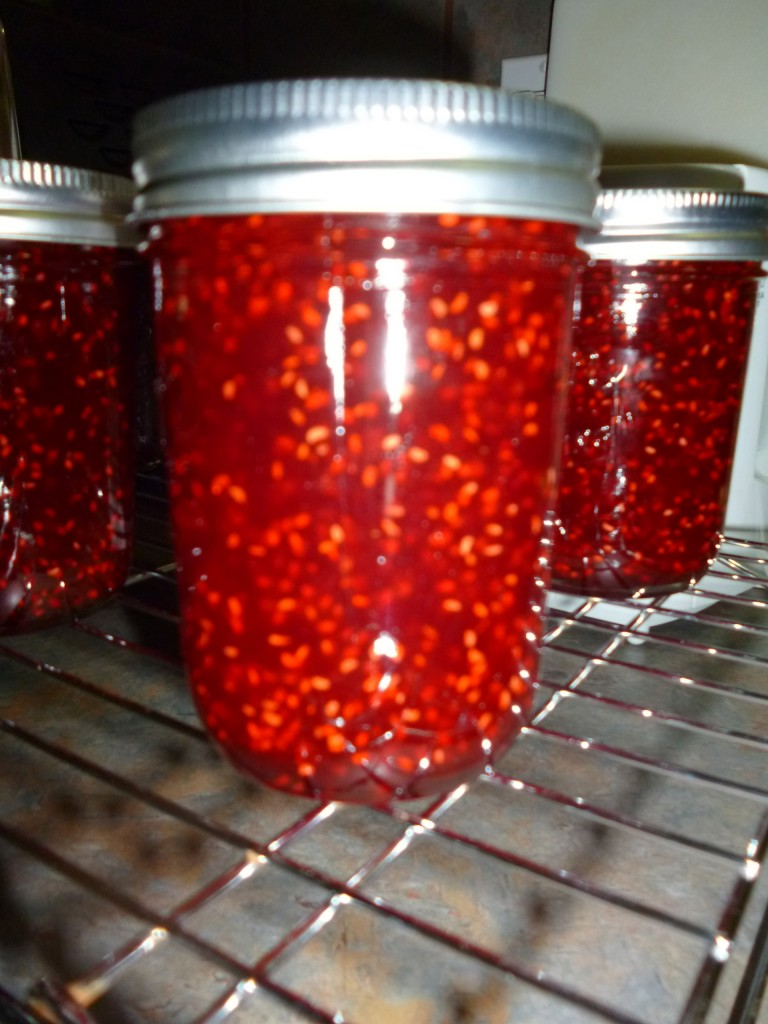 Number of Servings: 6
Brief Description
yuumy jam
Number of Servings:
Only quantities of ingredients are changed; recipe Directions below will not reflect those changes.
Ingredients:
4 cups - Raspberries, mashed
4 cups - sugar, warmed
Directions:
1. Place sugar in an ovenproof shallow pan and warm in a 250°F (120°C) oven for 15 minutes. (Warm sugar dissolves better.)
2. Place berries in a large stainless steel or enamel saucepan. Bring to a full boil over high heat, mashing berries with a potato masher as they heat. Boil hard for 1 minute, stirring constantly.
3. Add warm sugar, return to a boil, and boil until mixture will form a gel (see tips, below), about 5 minutes.
4. Ladle into sterilized jars and process as directed for Shorter Time Processing Procedure
If you water bath them, I did it for 10 minutes
Brief Description
yuumy jam
Main Ingredient:
Raspberries
Print Recipe