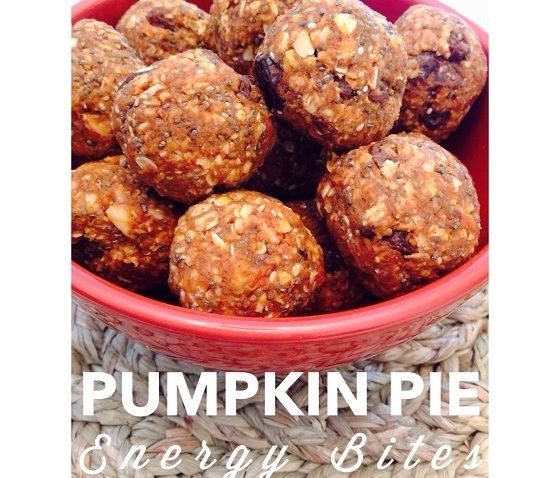 Prep Time: 30 min
Number of Servings: 15
Brief Description
Chewy little bites with hearty flavors like a favorite chewy granola bar with a nutty texu
Number of Servings:
Only quantities of ingredients are changed; recipe Directions below will not reflect those changes.
Ingredients:
1 cups - pumpkin puree (not pumpkin pie filling)
1 cups - uncooked oats
1 teaspoons - pumpkin pie spice
1/2 teaspoons - ground cinnamon
1/4 teaspoons - nutmeg
2 tablespoons - to 3 Tbsp honey
2 tablespoons - pumpkin seeds
1/4 cups - chopped almonds
2 tablespoons - chia seeds
1 tablespoons - mini dark chocolate chips, optional
2 tablespoons - raisins (or dried cranberries), optional
Directions:
1. In a food processor or in a large mixing bowl, combine all of the ingredients until combined.
2. With a mini ice-cream scooper, scoop mixture into little balls and round into a ball with the palms of your hands.
3. Place on plate or baking sheets and let set and slightly harden for 15 minutes.
4. Be sure to store in an air tight container in the refrigerator.
Recipe compliments of Kathryn's Kitchen. Visit her at http://kathrynskitchenblog.com/
Brief Description
Chewy little bites with hearty flavors like a favorite chewy granola bar with a nutty texu
Source
https://groovybeets.com/pumpkin-pie-energy-bites/
Print Recipe