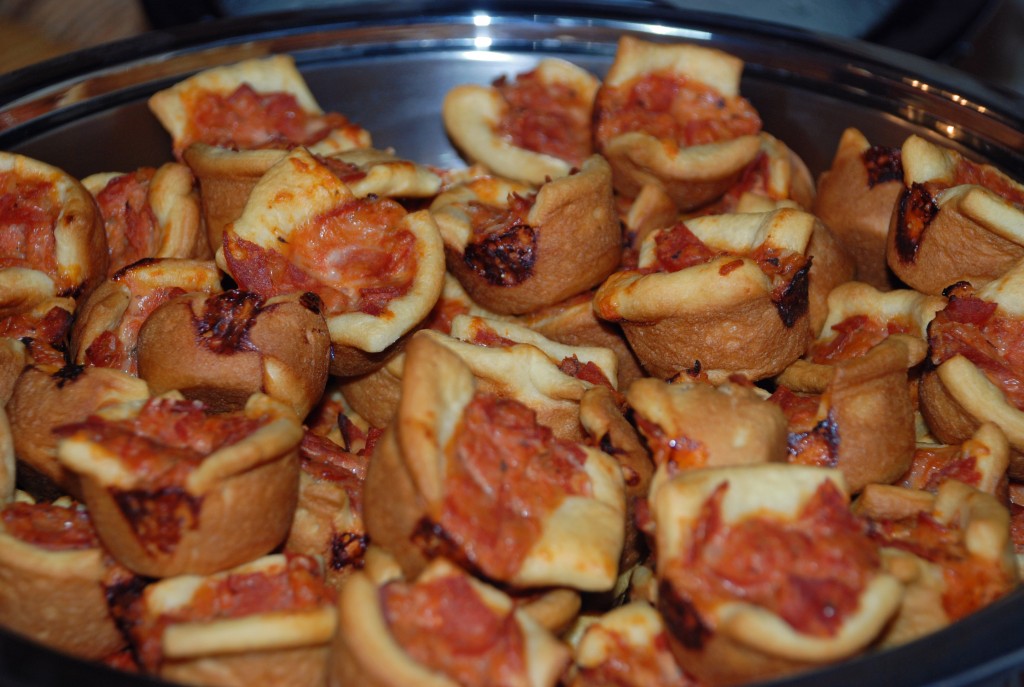 Prep Time: 15 min
Cook Time: 15 min
Number of Servings: 24
Brief Description
looks yummy
Number of Servings:
Only quantities of ingredients are changed; recipe Directions below will not reflect those changes.
Ingredients:
1 cups - mozzarella cheese
1/2 cups - pepperoni
1/2 cups - pizza sauce
2 - eggs
2 packages - crescent roll dough
Directions:
Preheat oven to 375. Unroll each package of crescent roll dough into one large rectangle and then slice (a pizza cutter works well) into 12 equal squares. Repeat for second package of dough. Gently press each square into mini-muffin tin. For filling, mix together pepperoni, mozzarella, pizza sauce, and eggs. Fill each mini-muffin with 1 tablespoon of filling. Bake for 10-12 minutes until filling is bubbly and edges have lightly browned.
Brief Description
looks yummy
Main Ingredient:
Pepperoni, crescent rolls
Notes
This recipe works well for making ahead early in the day, and then reheat slightly before guests arrive. They also hold up well in a warmer for a buffet setting.
Print Recipe