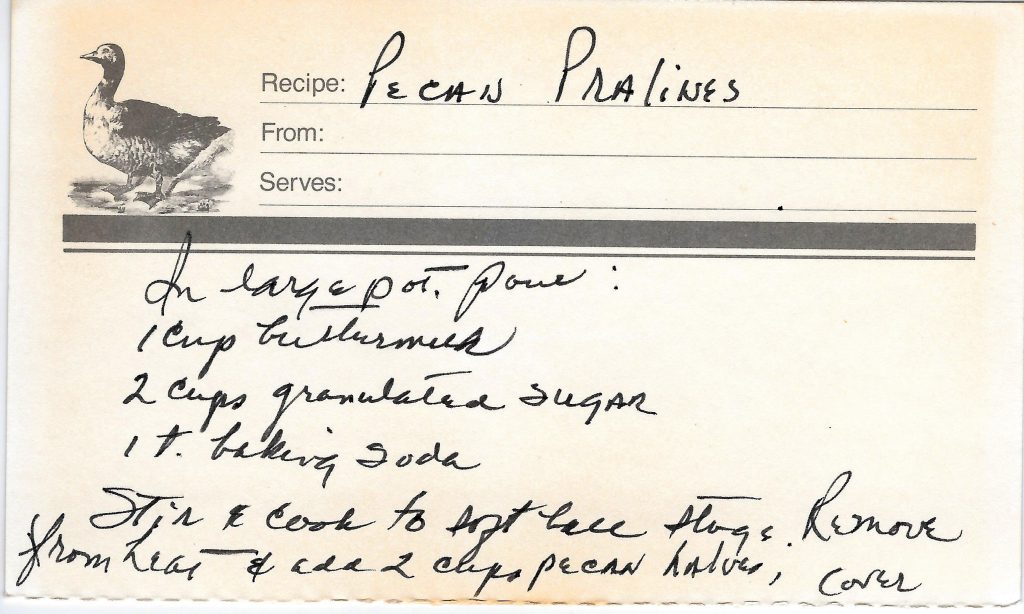 Prep Time: 20 min
Cook Time: 15 min
Number of Servings: 24
Brief Description
Pecan candies.
Number of Servings:
Only quantities of ingredients are changed; recipe Directions below will not reflect those changes.
Ingredients:
1 cups - buttermilk
2 cups - granulated sugar
1 teaspoons - baking soda
2 cups - pecan halves
1 teaspoons - vanilla
1 tablespoons - butter
Directions:
In a large pot, place buttermilk, sugar, and baking soda. Stir and cook to soft ball stage.
Remove from heat and add pecan halves, vanilla, and butter. Beat briskly until mixture becomes glossy and thick.
Quickly spoon onto greased wax paper, making small patties. Let cool before removing from paper.
If mixture hardens, return to heat for a few seconds.