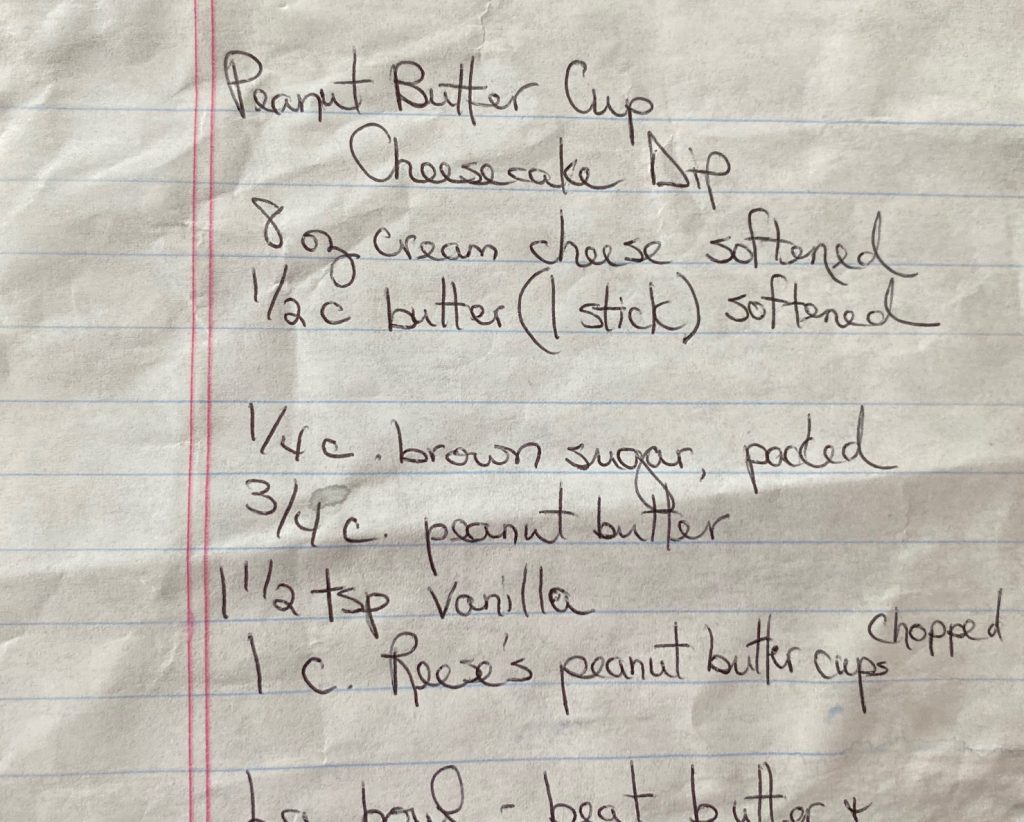 Prep Time: 30 min
Number of Servings: 8
Brief Description
Chilled sweet dip.
Number of Servings:
Only quantities of ingredients are changed; recipe Directions below will not reflect those changes.
Ingredients:
8 ounces - cream cheese, softened
1/2 cups - butter, softened (1/2 cup = 1 stick)
1/4 cups - brown sugar, packed
3/4 cups - peanut butter
1 1/2 teaspoons - vanilla
1 cups - Reese's peanut butter cups, chopped
Directions:
In a large bowl, beat butter and cream cheese until smooth.
Beat in brown sugar, peanut butter and vanilla extract. Fold in peanut butter cups.
If dip has been chilled, let sit at room temperature for 30 minutes to soften before serving.
Brief Description
Chilled sweet dip.
Main Ingredient:
cream cheese
Print Recipe